Make More Money As An Amazon Influencer
Recently accepted into the Amazon Influencer Program? First off, congratulations! But now that you're in, you might be wondering how to actually monetize using this tool. Sales won't just happen without putting in some work, but lucky for you there are a lot of things you can do to increase how much money you make as an Amazon Influencer.
At Sidewalker Daily, we help Creators and Influencers grow their businesses, work with brands, and monetize their skills and influence. We also consult with brands on their Influencer campaigns, so we have insight on both sides of the equation. We know how important it is for people in this industry to find ways to make money doing what they love which is why it's our mission to help Influencers and Creators do just that!
In this post, we're sharing our best tips for selling more using your Amazon Influencer Storefront. So not only will you have an extra income stream, you'll actually start monetizing off of your Storefront sooner than later. If you've been wondering, "How do I make money off my Amazon Influencer page?", "How do I use it in the best way possible to actually start making money using Amazon?" or "Why does my Influencer Storefront not make any money?"…by the end of this article you'll have some answers and be ready to make moves!
10 Tips To Start Actually Making As An Amazon Influencer
Just because you have an Amazon storefront, doesn't mean that you're optimizing it the way that you should be. (P.S. If you didn't know, you have to apply for Amazon Influencer storefronts and be accepted before you set it up). But once you are accepted, simply setting it up and adding some links certainly doesn't mean that you're automatically going to start making sales!
The Amazon Associates affiliate program is technically separate from having an Influencer storefront. However as an Amazon Influencer, you are in an affiliate program. And just like with any affiliate program, you need to approach it with a business mindset.
How are you going to bring in leads?
What can you do to improve sales?
You need to have a game plan for how you're going to encourage your audience to buy based off of your recommendations.
Being any successful Influencer requires a certain mindset and level of consistency, and it's no different when it comes to being an Amazon Influencer. Even though it can be a great way to make passive income as a Creator, it still takes work.
Whether you're just starting out with your Amazon Influencer Storefront or you feel like you've been working hard on it without much luck, these tips will help you turn your Storefront into a valuable income stream for your Creator business!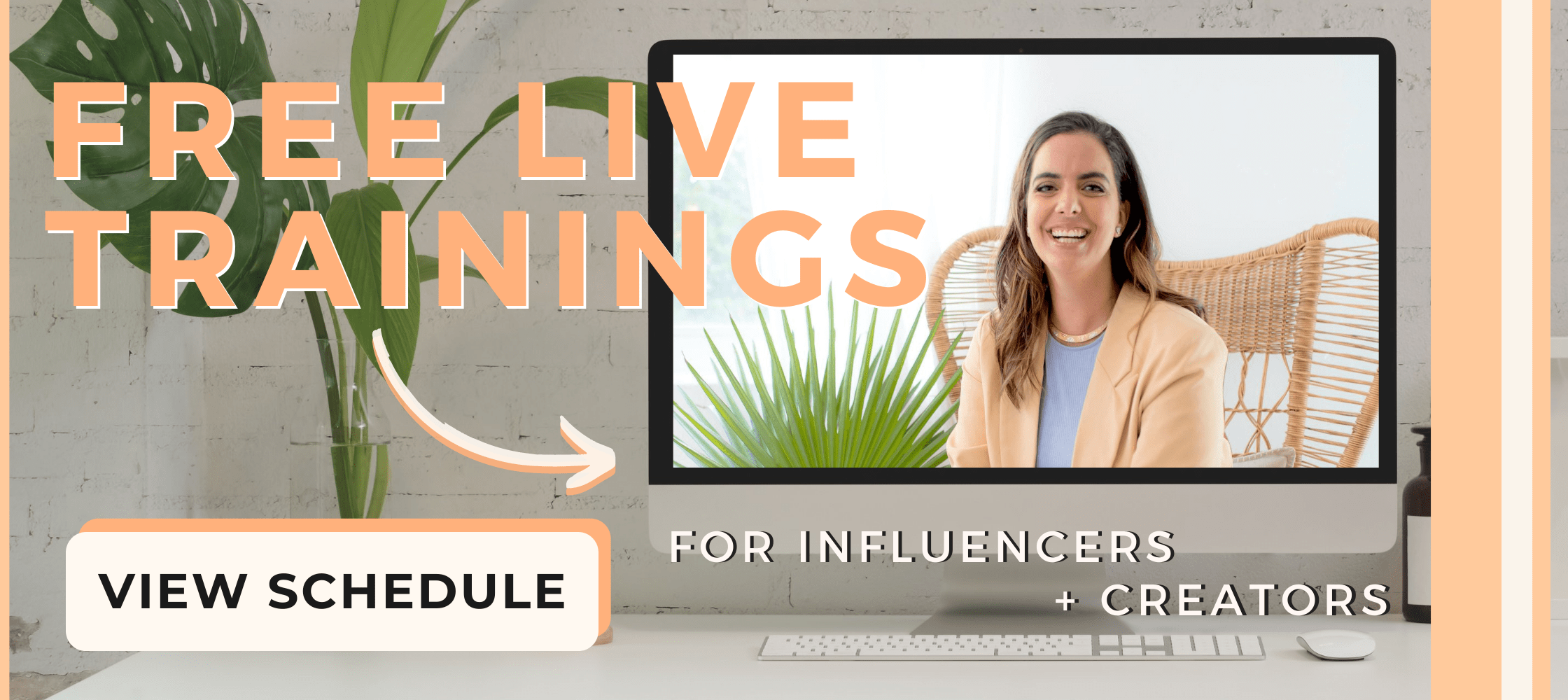 1) Set Up Your Amazon Influencer Storefront The Right Way
This might seem like something you don't need to give a lot of thought to, but remember that your Storefront is an extension of your personal brand. You want your Storefront to feel welcoming and familiar to the people who land on it.
It doesn't take you that much time to set up your Storefront the right way, and the time it does take can go a long way in establishing your brand as an Influencer on and off of Amazon. Here are some things you can do to optimize your Storefront that we recommend:
Use A Consistent Profile Photo
When it comes to branding yourself on social media, your profile photo has a starring role. We recommend keeping your profile photo consistent across all of your social media accounts. Use the same photo on your Amazon Storefront that you use everywhere else.
Use Good Quality Images
Your Amazon Influencer Storefront has a profile photo and a background image. Make sure you choose quality images for these parts of your profile to give off a professional look. And make them relevant to you!
A lot of Creators make custom backgrounds for their Storefronts, just like we did here at Sidewalker Daily.
Use The Bio Section
Utilize the bio section to let your audience know exactly what to expect from your Storefront. If you frequently use any words in your content, make sure they're in your bio. For example, we indicate in our bio exactly who may benefit from the products we tag here — Influencers, Content Creators, and Businesses. These are all terms we use each and every day in our content.
Viewers will immediately know that there may be something in this Storefront for them.
Organize The Products In Your Storefront
When adding products to your Storefront, please don't just throw them all in there randomly. Amazon lets you divide the products into "Idea Lists" for a reason, so take advantage of this organizational tool.
Some Influencers make the categories match with their content pillars, giving users a seamless transition from their socials to their Storefront. For example, if you're a fitness Influencer who shares workout gear often, having a Storefront category titled "Workout Gear" is a great way to channel the people who follow you for that content directly to your links.
The more organized it is, the easier it is for people to find the right links…which means it's easier for them to purchase and for you to make money. You will also have an easier time pointing people to your links, because you can tell them exactly where to find them.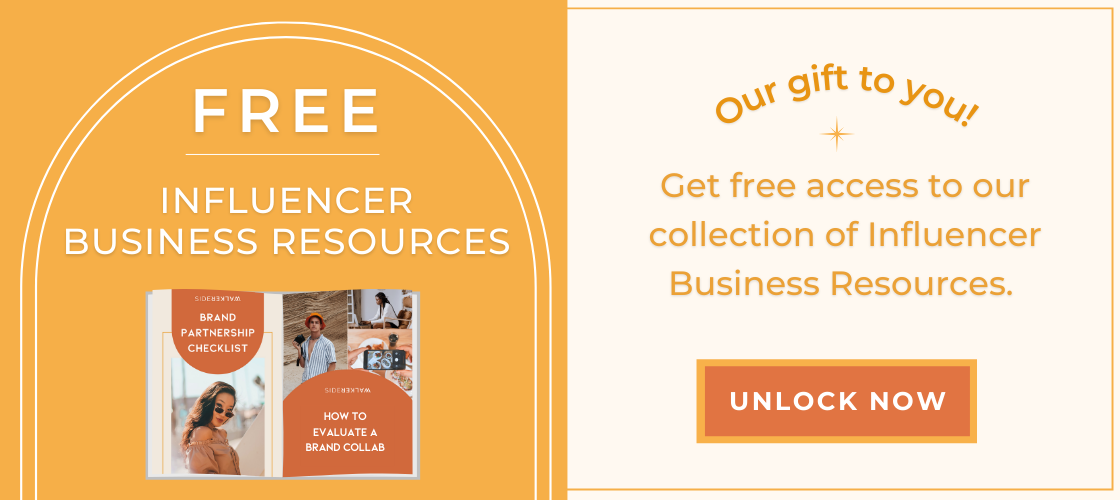 2) Use Every Amazon Tool Available To You
Adding links to your Storefront isn't the only way to use your Storefront now that you're an Amazon Influencer. However, many Influencers don't think past this part — so they're missing out on huge opportunities to sell.
We're going to break down the three ways to use your Amazon Storefront so that you can start taking advantage of them and make more money as an Amazon Influencer.
Idea Lists
Every product you add to your Storefront is placed into an "Idea List." We talked about organizing them above, but optimizing these lists is really important for making more sales with your Storefront so this is something you want to think through. As you add products to your Storefront that you want to recommend to your followers, think about what categories they should fall into that make the most sense.
Not sure how to create Idea Lists that drive more sales? Ask yourself these questions:
What am I an expert in? What do my followers come to me for?
What are my content pillars when I post on social media?
How can I break down these main categories into even more specific sections?
We see Influencers and Creators categorize their Storefronts in a number of ways. It really comes down to the way you talk to your audience and the topics you talk to them about. Make your Idea Lists work for both people who are opening your Storefront to find a specific product you mentioned in a post and for people who are just coming there to browse your recommendations.
This is one of the times that it is extremely beneficial to have a Creator niche. When you establish yourself as an influential figure or expert in a specific niche or industry, people are more likely to trust you with their purchases and buy from your Amazon Influencer Storefront.
Shoppable Photos And Videos
The shoppable photos and videos tool is essentially Amazon's way for Creators and Influencers to make and post content. Through the backend of your Storefront, you can upload photos and videos. Then, you can tag your content with the exact Amazon products shown. After a quick approval process, your shoppable image is posted directly to your Influencer Storefront!
Remembering to use this tool is a very effective way to increase your sales as an Amazon Influencer because it allows the people visiting your Storefront to see the products in action. Through a lifestyle image or a video of you using it, the product becomes something the shopper can visualize themselves using.
More often than not, the photos attached to Amazon products are either very simplified or in a mockup form, so taking the time to showcase the product in a visually appealing way can help you drive more sales.
Not only are you able to evoke emotions and make the product look more desirable, you're showing proof that you actually use it. When asking people to shop your links, trust is everything!
Another reason shoppable Amazon Influencer photos are so effective is because you can share them on other platforms. When you make a new shoppable photo, it generates a link for sharing in other places, such as an Instagram Story.
Some quick tips on shoppable photos before we move onto the third tool you should be using to make more money as an Amazon Influencer:
Put the products in a realistic setting when you stage them for the photo.
Use high resolution photos (800x800pm minimum)
Don't forget to tag the exact Amazon products in the photo—you can tag up to 15
Avoid overlays and watermarks on your shoppable content
Avoid words such as "dupe" or "fake" in connections to actual brand names because you risk intellectual property issues and breaking counterfeit rules (ex: "Gucci dupe")
Utilize captions with keywords and details about why the product is something you recommend
Live Streams
Amazon Influencers also have access to a Live Stream feature. This gives you the opportunity to go Live—just like you would on Instagram, YouTube or TikTok—and talk about your products in real time.
In terms of requirements for going Live, you just need to have the Amazon Live Creator app (and of course be approved as an Influencer in the Amazon Influencer Program).
We know from other platforms that Lives can be huge for getting your audience engaged with you as a Creator. It's more personal and you can be a little bit more candid about your experiences with the products you're recommending. Hopping on Live and showing off the products might just be what it takes to convince viewers to buy.
Your Amazon Influencer Live appears in two places:
Right on your Storefront page
Amazon's Live page (amazon.com/live)
The number of followers you have on your Amazon Storefront hasn't been very relevant for any of our tips up until this point. However, Live Streams are where it's going to be beneficial to have followers because they will receive a notification that you're going Live.
What's really cool about Amazon Influencer Live Streams is that your stream will be shown to people who don't follow you. The Amazon Live page is something that all Amazon shoppers can go on when they're looking to shop—making them hot leads for Influencers. If your stream shows up for someone who's already on Amazon to shop, that definitely increases your chances of converting them into sales.
Amazon also chooses Creator Lives to "feature" on the Amazon Live page. They've confirmed themselves that Creators who are consistent receive priority for being placed on the Live page. So if you're active on the platform, you're increasing the odds that your Live will be chosen for the features section of Amazon Lives. Being shown to such a large audience means more Storefront followers and more sales!
If you skipped over our earlier tip about optimizing your profile, make sure you go back and read those before you go Live. A good profile can encourage new viewers to hit that follow button.
And finally, keep in mind that commissions are given from sales you make right on the Live and sales that happen on your Storefront as a result of it.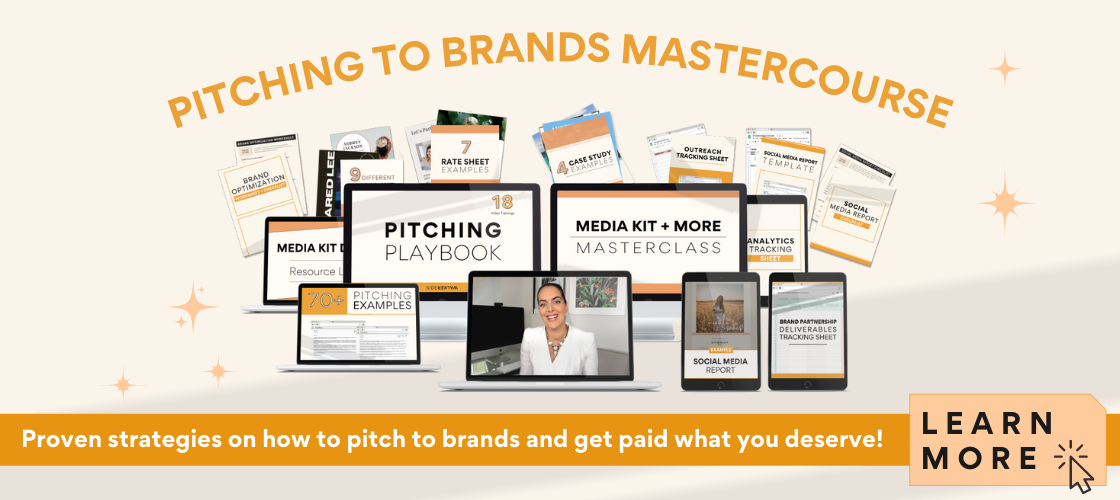 3) Optimize Your Social Profiles To Generate More Amazon Sales
What you do off of the Amazon platform is just as important as what you do on it. Don't expect your fans and followers to just stumble across your Storefront, let them know it's there with reminders on your social content.
Obviously don't over do it, but trust us when we say that people don't see your "link in bio" shout outs every time you give one. You need to remind them!
Here are some tips for using your social media profiles to generate more Amazon Influencer Storefront sales:
Make sure you put your Storefront links in your Instagram, TikTok, and YouTube bios. Even your Facebook About section is a good place to advertise your Storefront.
When you post about products, indicate in your captions or text overlays that the links to the products can be found on your Storefront or in your bio. This reminds your audience that they can use your links instead of spending time searching for a similar product on their own.
Take advantage of places where you can put links directly, such as Instagram Stories. You can link straight to Amazon products in your Stories, making this the perfect place to drive followers to your Storefront.
Use Amazon hashtags to help Amazon shoppers find your posts. Some hashtags recommended by Amazon are #amazonfinds or #founditonamazon. Shoppers use these to find recommendations.
Put links for products in your YouTube descriptions, especially if they were mentioned in the video.
YouTube banner ads show up in-video, you can link to your Storefront here to remind viewers where to get the products you're talking about.
The main takeaway here is your links need to be discoverable. The last thing you want to do is go viral and miss out on a lot of views to a relevant link!
4) Always Disclose Affiliate Links
If you are promoting products online and on social media (even verbally), it's important to disclose that you earn a commission from any purchases made. Amazon does automatically put a little note to viewers that the Influencer Storefront owner is earning commissions, but that doesn't exempt you from having to make disclosures yourself.
Not only does disclosing partnerships and affiliate links establish trust with your audience, it's the law. The FTC governs how Creators and Influencers promote products online; disclosing advertisements and endorsements is always required.
5) Promote Products You Believe In…With A Few Excpetions
This one is sometimes up for debate, but as social media content strategists over here at Sidewalker Daily, we're always a fan of being authentic as an Influencer. Promoting products that you have actually used, tested, and would truly stand by is crucial for having success as an Influencer or Creator because trust with your audience is key. 
In general, if someone buys something you recommended that they absolutely love, they're more likely to do it again in the future. Which means more Storefront revenue for you!
It may seem harmless to put links to products that you haven't tried. And sometimes it is. But it can also backfire if someone purchases something from your recommendations that isn't great quality or otherwise gives the shopper a poor experience. All this does is turn people away from ever shopping with you again.
There are some ways you can try to get around this:
We recommend at the very least putting products that have a lot of positive reviews or other indicators that the product is good.
Create "wishlists" and disclose to your audience that these are lists of products you want to buy, but haven't actually tried yet. This let's them know upfront that you're not recommending something based off your own experience.
Overall, just be careful about throwing products into your Storefront simply because they have a good deal or a high commission. The more authentic your recommendation is, the better.
6) Use Your Analytics & Amazon Reports
The reports on your Amazon Influencer Storefront's performance are there for a reason. Use them!
Let's talk about what to look for with your Storefront reports and the ways you can use the data to make more money as an Influencer.
Your reports help you keep track of what you're selling and when you're selling it, and this information can inform your strategy moving forward.
Here are some things to look for in your Storefront analytics:
The individual products that sell well
Which links get the most clicks and/or sales
Which programs, categories, etc do you sell the most of?
Now that you understand what your audience is into, what should you do with this information?
Know What Content To Make
A good Creator knows that throwing random ideas onto the internet isn't the best way to grow your platform. Having an informed strategy backed by goals is so important for building your following and converting your influence into sales or brand deals.
If you need help with your strategy, helping Creators build their businesses is exactly what we do at Sidewalker Daily. Book a call with us and we'll start working on your personalized game plan!
In terms of strategy for your Amazon Influencer Storefront, use the reports to inform what type of content you should make next. If a product received lots of clicks or sales, this shows you that 1) your followers like that type of product; and, 2) the content you used to promote it resonated well with your audience.
Share the same (or similar) products more often, and use that style of content frequently.
Reports also tell you where your promotions are most effective. For example, did a link you shared on IG Stories receive 50 more clicks than a link you put in your bio and told people to look at? Now you know where to focus your efforts.
Pitching To Brands
If you have real data and proof that you sold X amount of a product with your Amazon Storefront, this can really help move the needle on paid brand partnerships. Put this data into a case study that you use when you pitch to brands.
It shows potential brand partners that you truly have influence over your audience. A huge part of the pitching strategy that we teach is showing brands why they should work with you, not just telling them. This is one way to do that.
You can also use your report data to pitch directly to the brand you promoted. Our pitching strategies related to this scenario in our Pitching To Brands Mastercourse has worked wonders for our Influencer clients. 
Let them know that you'd love to work together in a more official capacity outside of just affiliates. Many brands will be excited to hear about your success and be open to negotiating a partnership.
Our final tip on Amazon Influencer Storefront reports? Make checking your data a habit. Maybe you add it to your calendar to do once a month so you never forget. You can never stop learning about your audience!
7) Work Amazon Affiliates Into Your Strategy
When you're planning out your upcoming content, ask yourself if it makes sense to include any of your Amazon affiliates in a post. Maybe one of your favorite products is showing up in one of your Reels later that month. Make a note to add the information about the product to the caption, sending viewers to your Storefront.
Just be mindful about the content you're creating and how you can naturally and authentically promote your affiliates through what you post. It can be easy to keep posting away without considering your links, so simply making it part of your routine can really help you promote more and increase your sales.
If you're in the Amazon Influencer program, chances are you have an established niche or are a source of inspiration for your audience in a specific field. Use that content strategy you've built to inform what you put into your Storefront.
If you're a food Creator, don't have a Storefront that's just a bunch of fashion items. Instead, link your favorite kitchenware. You want to match your recommendations to the type of content people are already coming to you for.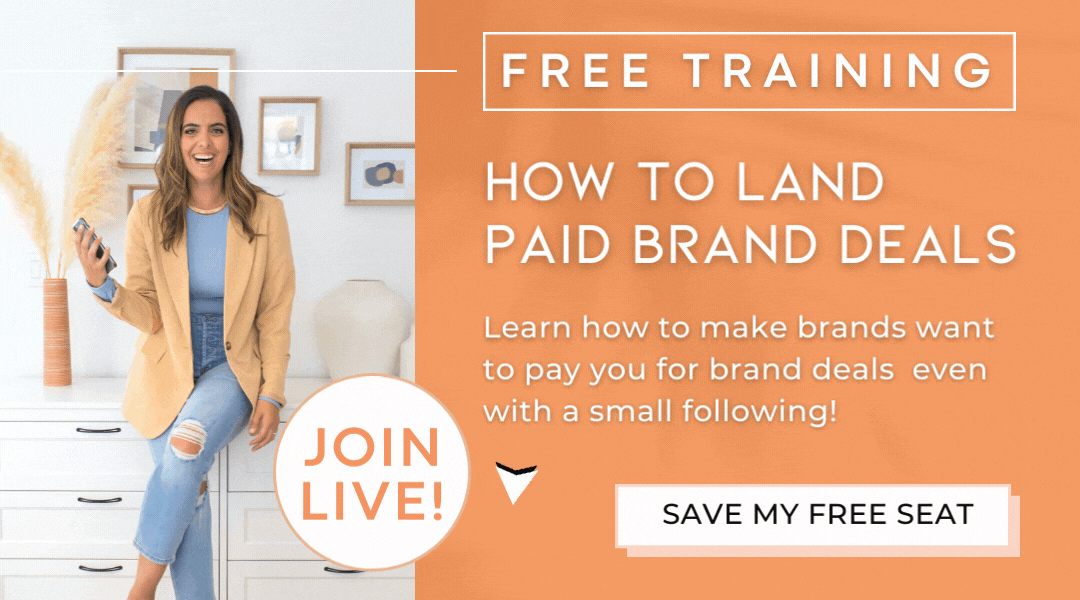 8) Use Amazon's Mobile Linking Tool
Amazon's Mobile GetLink app makes it easier for you to share product recommendations to your followers when you're on the go. The more you're able to share, the more you're able to sell. As obvious as it sounds, we have to point it out:
Creating and sharing more links increases your chances of making more money as an Amazon Influencer.
The mobile app helps Amazon Influencers respond quicker and more frequently to their followers. Many Creators and Influencers get DMs all the time asking for links to products. Responding quickly increases your chances of that person buying using your link in the next 24 hours (the length of time that a link will track a sale).
Shoppers who are interested are likely to forget to go to your Storefront later.  Cut out some of the work for them and send links ASAP from your phone.
9) Look At Amazon's Affiliate Commission Rates
Not all items on Amazon have the same commission rates. In fact, some categories (like fashion) have a much higher commission percentage than others.
Like we've said a few times, authentically promoting products is important and you should never just throw big ticket items onto your Storefront simply because of the high commission. But your time is valuable as a Creator or Influencer, so we do think it's important to consider commission rates as you share links.
At the very least, try to have a good mix of both high commission rates and low ones so that you have some variability in your potential revenue.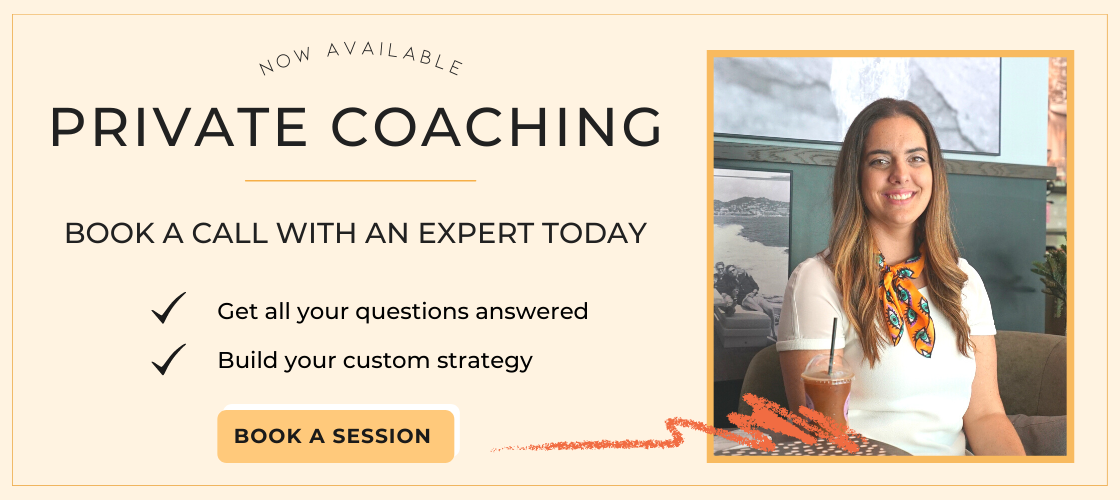 10) Use Amazon Product Lists & The Amazon Influencer Idea Hub
Amazon categorizes its products in many ways to help shoppers find what they need. The Amazon "Best Sellers" and "Trending" products lists can be useful to you as an Influencer, too.
You can find best selling products by simply filtering the home page. But as an Amazon Influencer, you also have access to the Idea Hub.
To access the Amazon Influencer Idea Hub from the Affiliate dashboard, go to the Promotions tab and then click Idea Hub. Inside the Idea Hub you'll see product ideas in a bunch of categories that might be helpful to you, such as "Prime Day Deals."
This useful tool helps you stay on top of the best sales and popular products so that you can recommend them to your followers. You can also see what's trending to try for yourself and then use it in your content.
This seems like a little thing, but staying on top of trends and seasonal products can help you recommend more relevant products and therefore make more sales with your Storefront.
Ready To Make More Sales With Your Amazon Influencer Storefront?
People on Amazon are there to shop; they're already in the right headspace to buy products. But if you want to make more money with your Amazon Influencer storefront, you need to take advantage of the tools that are available to you. 
Plenty of Creators and Influencers tell their social media followers about their Amazon links…but this is where they stop short. Amazon has literally handed you the tools for success as an Influencer on Amazon—shoppable photos, Live Streams, and more—it's up to you to use them.
Here's a quick recap of our 10 tips for finally making some real money with your Amazon Influencer Storefront:
1) Set your Storefront up the right way, so that it's optimized to sell.
2) Use every Amazon Influencer tool available to you – don't just add links and move on.
3) Optimize your social profiles to generate more Amazon sales.
4) Always disclose affiliate links.
5) Most of the time it's best to only promote products you truly believe in.
6) Utilize your analytics and reports to improve.
7) You have an existing content strategy; work your affiliate in frequently.
8) Try out Amazon's mobile linking tool.
9) Look at Amazon's affiliate commision rates.
10) Use Amazon's product lists and the Amazon Influencer Idea Hub.
As an Influencer or Creator, it's important to have multiple streams of income. We hope these tips help you make more money with your Amazon Influencer Storefront so you can keep monetizing your business!
Need more help growing your Creator business? Book a one-on-one call with one of our experts and we'll come up with a personalized game plan for you to monetize your content and build your business.
Did you find this article helpful? Let us know in the comments—we'd love to hear from you!