Being a Creator, Successful Influencer, or anyone else who runs their own business is a lot of work! Even if you're just doing entrepreneurial work on the side or part-time, your mindset is going to be instrumental in keeping you going. The way that you think each and every day will shape your perspective as a business owner and it's so important to know what you should be focusing on…and what you shouldn't. Mindset is one of the real keys to being successful in business that many people don't talk about. 
At Sidewalker Daily, we work with Influencers and creators to help them grow their business, work with brands and make more money, and we also consult with brands on their Influencer marketing campaigns. We've worked with creators and businesses at all sizes and mindset is something that always comes up with our clients. In this article, we're covering some top mindset hacks to help you succeed in this fast-paced and oftentimes difficult-to-navigate industry.
7 Mindset Hacks To Be A Successful Influencer 
Your mindset is going to be everything when it comes to learning how to become a social media Influencer and make money, because every day isn't going to feel glamourous and fun! There's a lot of work to be done to grow your Influence and run your business (yes—you're a business!) and it might take a few mindset shifts to shape your perspective and propel you towards your goals. Read on for 7 of the best mindset hacks you can use to become a successful Influencer!
1) Think About Yourself As A Business
The biggest mindset shift that we tell our Creator community is to start thinking of yourself as more than just a creative. You are a business owner, an entrepreneur, and you need to think of yourself as one if you want to grow and make money as an Influencer. This is the type of energy you need to bring to your content creation if you are building your own brand and turning it into more than something that you do just for fun.
We understand that it's so easy to think of yourself as just someone who likes to create fun content, especially when you're just starting out. But if you ever want to scale your business to make money on social media or meet any other Influencer goals, you need to have a CEO growth mindset.
 What are some characteristics of this mindset? 
Reading and learning as much as you can about working as a Creator or running your own business
Investing in yourself to learn new skills (maybe you take a course!)
Outsourcing work to be more productive or learn new skills
Scheduling your creative tasks out like any other job
Communicating with brands and people in your network in a professional manner
Setting up your assets–like a media kit, your website, and more to look professional and showcase your skills and content in the best way possible 
Remember, while it's important to always be learning – you have to be doing too. Don't fall into the trap of constantly reading advice on how to start or how to succeed as an Influencer without taking any actual actions.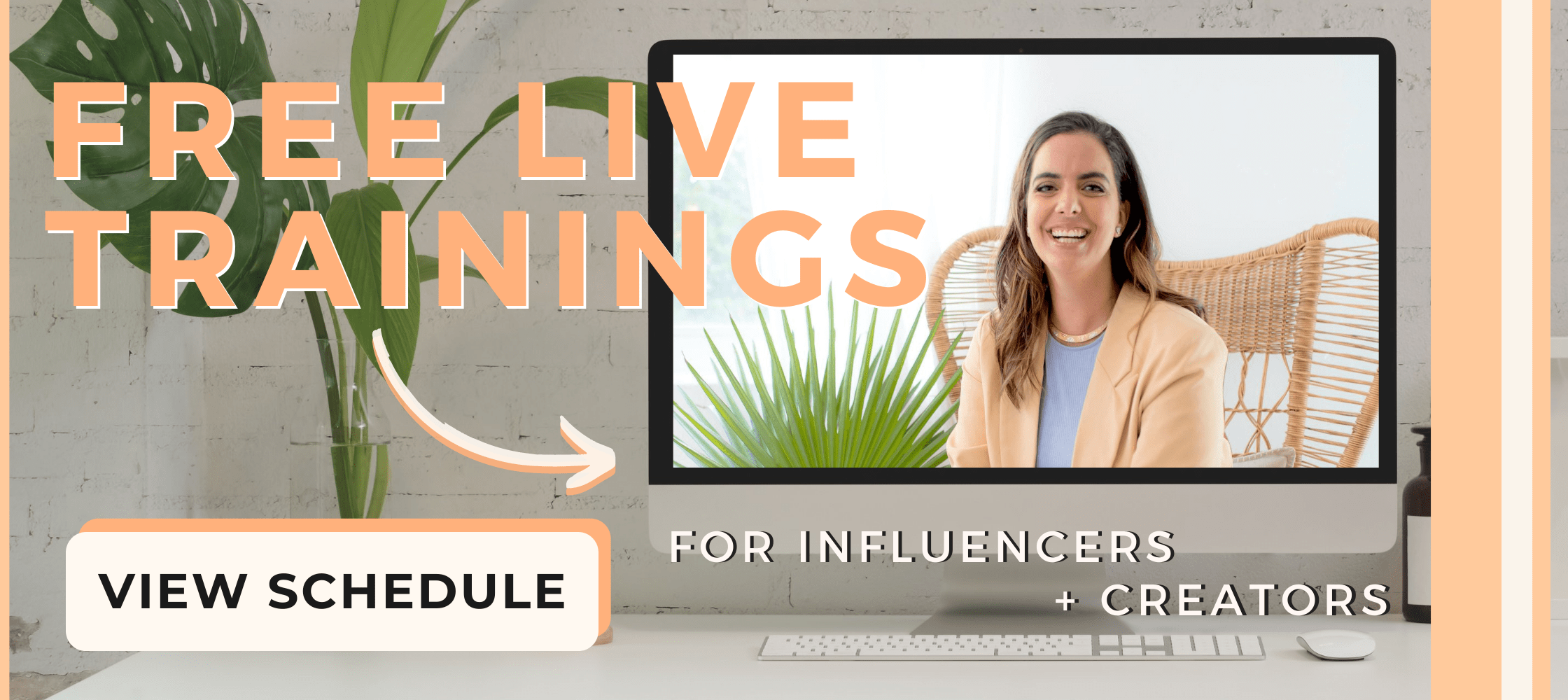 2) Know Your Why
No matter what you do in life and how much you love it, there are going to be times when you feel a little tired of it–especially the "boring" or administrative tasks. One mindset hack to combat these feelings of boredom or lack of motivation is to always remember your "why."
If you have a greater purpose for what you're doing, and you've acknowledged it and written it down, you'll always have this to turn to on the days that seem tougher than normal. Think about your business in a big picture way – how do you want to make an impact? There are so many different types of social media Influencers and you have to know why you want to be there and what is the big picture (besides making money). 
To develop a mindset that keeps you going through all the highs and lows of being a Creator, make time to reflect on what you're doing and why you're doing it. You invest a lot of brain power into both the creative and professional sides of your Influencer business. At times this might make you feel a little overwhelmed or ready to give up when things get hard.
Make reflecting on your purpose a consistent part of your routine to help you avoid Creator burnout. A great way to do this is by reading affirmations, maybe as a part of your morning routine, to help you get into that confident, creative, and business mindset you need to persevere and get stuff done.
3) Be Confident: Don't Be Afraid To Ask
If you've ever considered pitching to brands, you know that it sometimes takes a lot of guts! While we always tell our influencer and creator clients that it's important to spend time perfecting your content, fine tuning your strategy, growing your social following, and establishing your niche, you also have to learn to just go for things. Brands and opportunities aren't always going to come to you, so you need to be your biggest cheerleader when it comes to reaching out to contacts and asking for a seat at the table. 
This mindset shift is critical for Creators and Influencers who are trying to work as a full-time content Creator. You can't be afraid to ask and to do things for yourself. You're going to get many "no's" along the way, but the sooner you prepare yourself for this and learn not to let it get under your skin, the better. If you don't shoot your shot, you'll never know if you actually had the chance to participate in that campaign or to create content for that one brand you've dreamed of working with.
Confidence is a huge part of asking for what you deserve and getting paid as a Creator. Our Pitching To Brands Mastercourse is the holy grail to all things landing paid brand deals and Influencers and Creators are applying the strategies we teach in the course to land 4 and 5 figure deals, even with less than 3,000 followers. You can learn more about the Pitching To Brands Mastercourse here.  
Basically, if you want something, ask for it! This mindset really sets successful Influencers ahead of the rest.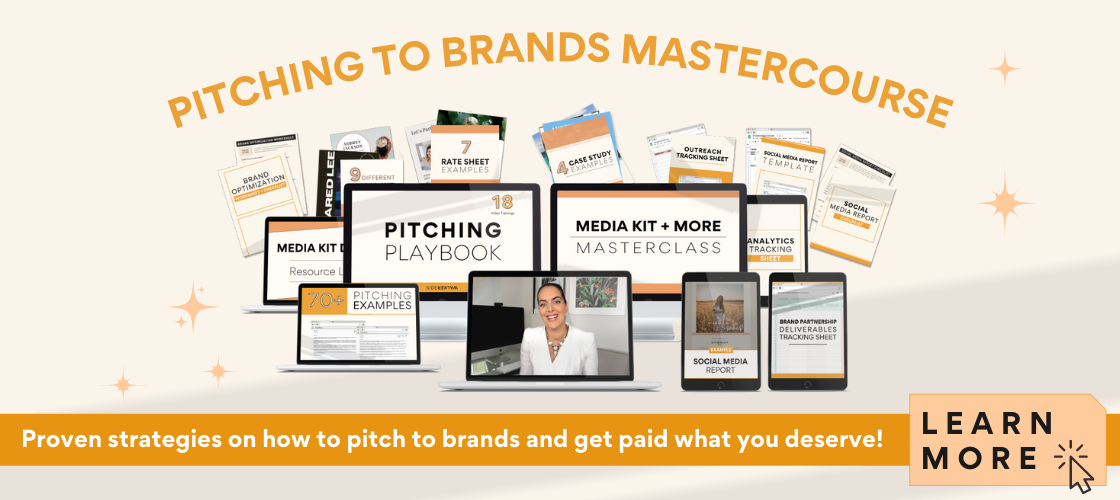 4) Focus On Your Brilliance
All business owners need to do things that they don't want to do from time to time. That's just part of running your own business! And successful Creators know this; they don't expect it to be creating cool content day in and day out.
However, a huge mindset hack for being a successful Influencer is finding a balance. There's a difference between grinding through some of the tasks you don't enjoy, like administrative work for example, and wasting too much time on areas that aren't your strengths. It's important to expand your knowledge and grow your skills like we mentioned earlier, but to truly scale your business up there's going to be times where you need to focus in on what you do best and let someone handle the rest. 
Know your strengths and your areas of brilliance, so that you can put most of your effort there. If you're lacking in another area, find someone who's already good at those things to help you out. There's nothing wrong with outsourcing work to save you both time and energy in the long run.
For example, if you're great at brainstorming ideas and being creative, but aren't great at organizing files or understanding the finances of running a business, your time might be better spent by outsourcing this to someone who is good at those things. If you need help figuring out how and what to outsource so you can scale your business you can book a private coaching session with one of our professional Creator coaches and they will help you figure out a game plan that's right for you and your business.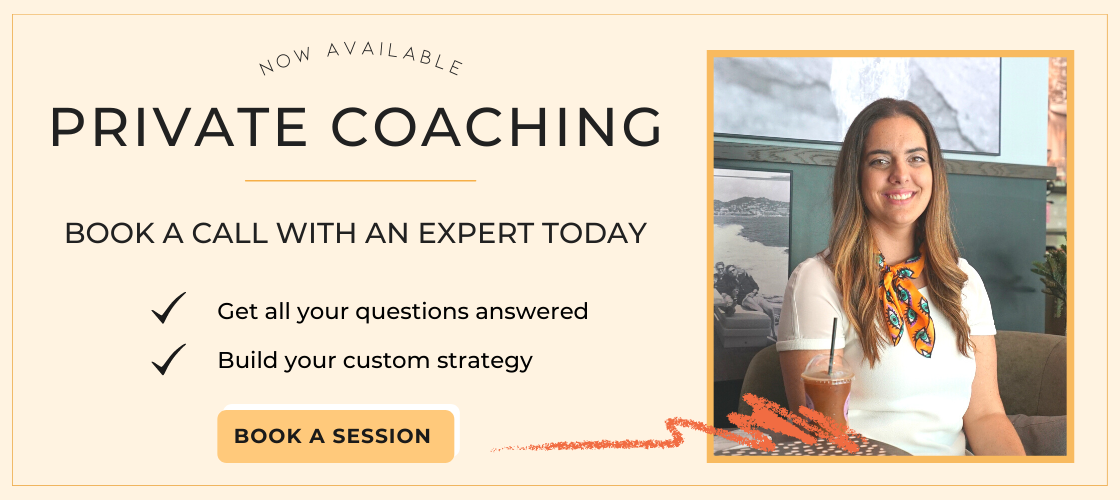 5) Have More Discipline
As the number of Creators and Influencers out there continues to grow, it's hard to think of the best ways to stand out from the crowd. When thinking through some of this, most of the time we turn to things like who can be the most creative or who has the most the talent.
In a sea of Creators, each of them with their own unique set of talents, what is it that actually sets people apart? Discipline! So many Creators who have a ton of talent are lacking the discipline it takes to grow their own business and make money on social media. You don't have to shift your mindset away from focusing on creative energy entirely, but you do have to open up space for accountability and daily discipline. 
Do you have routines in place? You need to have daily discipline if you want to reach your goals as an Influencer. Figure out how you're going to take the steps to reach your goals and put systems in place to help you get there. In our one-on-one strategy sessions with Creators, we spend a good amount of time narrowing in on the exact systems and routines that will make their Creator goals achievable. It's a huge step towards being able to manage the workload, create your best content and get paid more by brands!
6) Give Yourself Permission To Fail
How many times have you identified some potential Instagram Influencer opportunities and talked yourself out of going for it because you assumed it wouldn't work out? A major mindset hack for successful people in any industry is accepting early on that failure is possible, and experiencing failure is okay.
Let's talk about what we mean by accepting that failure is possible. We don't mean that you should doubt yourself or tell yourself that you might fail! What we mean is that you need to try things, despite your fears of failing. If you post a piece of content and it doesn't perform well, at the very least you tried.
At the end of the day, testing things out is really the only way to tell if they're going to work or not. Whether an idea performs great or not so great, you now have the data to consider when building out your content strategy. Developing a mindset that keeps you investigating and keeps you trying new things is critical to getting better at your craft and also growing your social media accounts. 
Keep investigating. Keep trying new things. And if you fail, don't let it discourage you. Learn from it!
7) Don't Compare Yourself To Others
When it comes to showing up online as a Creator or an Influencer, it's all too easy to fall into the comparison trap. Every time you log into an app, you're likely to see a successful Influencer you follow or a bunch of Creators posting content that is performing really well.
Remember, you don't know what goes on behind the scenes! Obsessing over what you see on the screen- a snippet of another Creator's life- is a major distraction and almost always isn't the full picture. Even the Creators with the most luxurious lifestyles…you can't be sure who is funding their travels or what exactly went into creating the lifestyle you see on their Instagram. This isn't to say that they didn't build everything through their Creator business but the point is that not everything appears what it seems. 
If you're finding yourself too worried about the competition, shift your mindset to focus on yourself.
How To Become A Successful Influencer
If you were looking for a quick solution for how to become an Influencer overnight, we hope that this article helped you understand that there's a lot of work to put in to become a successful Influencer. Not just in terms of learning and growing your skills as a Creator and a business owner, but in the mindset you need to have to keep you going through it all. As a recap, here are the 7 mindset hacks we shared for being a successful Influencer:
1) Think of yourself as a business—because you are one! You have to develop a CEO mindset and be committed to learning and investing in yourself and your dreams.
2) It's so helpful to know your why. If you know what truly motivates you to want to be a successful Influencer, you'll be able to turn to this every time things get a little tough.
3) Shift your mindset to asking for the things that you want. Have the confidence to pitch to brands, network and put yourself in a position to receive the things you need to reach your goals.
4) As a business owner, there are going to be days you have to do things you don't love doing. But if you want to scale your Creator business, start thinking about what you do best and how you can focus in on that. If you need to outsource the things you're not so good at that's a great way to free up more time for you to do what you excel at in your Creator business. 
5) One of the main things that sets super successful Influencers apart is discipline. Shift your mindset and hold yourself accountable to daily tasks and routines. Put systems in place to help you succeed!
6) Give yourself permission to fail—the only way to grow is to put yourself out there and try things, even if they scare you.
7) You never know what's going on behind the scenes. Focus on yourself and work on becoming better at not comparing yourself to others. Your journey is your journey!
You were put here to do big things, and we sincerely hope that these mindset tips help get you in the right headspace it takes to become a successful Influencer. We believe in you and are here for you every step of the way, so make sure you book a one-on-one strategy session with us if you're serious about monetizing your Creator business and are looking for a personalized game plan to make it happen.
If you found this article helpful, we'd love to hear from you! Leave us a comment below if you're planning on trying any of these mindset hacks or if you have one that you'd like to share with us and the other Influencers in our Creator community.