Instagram Reels have taken the app by storm! They're fun to make and have the potential to skyrocket your reach to bring in new followers as long as you're not making any major Instagram Reels Mistakes. Plus, Instagram Reels make video content production easy for those who aren't professional videographers.
At Sidewalker Daily we work with Influencers to help them grow their business and land brand partnerships and we also work with brands on their social media strategy, influencer campaigns and Creator partnerships. We've been on Instagram since 2015 so have seen the app develop and have carefully analyzed each key feature and how it helps both businesses and Creators.
While Instagram Reels can certainly help you grow, we've noticed that many people are investing time into Reels and not seeing any results. This is partly because they're making a few crucial Instagram Reels mistakes that are hurting their growth. In this article, we're covering some major Instagram Reels tips so you can make sure you're on the right track to using Instagram Reels to reach more people and grow your business!
Instagram Reels Mistakes That Hurt Your IG Growth
If you've heard any advice about growing on Instagram lately, you've probably heard that you need to get on board with Reels. We even launched an Instagram Reels Bootcamp course to teach Influencers and Creators how to use the tool to grow their following and business and have gotten such great feedback and success stories from the course so we know it works!
Reels are really important for Businesses, Influencers and Creators to leverage for growing their following and audience because the algorithm is friendly to this short form video content. Reels get pushed out to a larger audience than regular posts, so it's a great way to reach people who don't follow you (yet).
However, not all businesses and Creators on Instagram are seeing the same growth through Reels, despite dedicating a lot of time to creating them. There's no guarantee that anything will go viral, but there are quite a few Instagram Reels mistakes that can hurt your IG growth.
So much of what you do on Instagram is based on first impressions, and if someone sees a Reel that's not good, they may not engage with your account further. Not only do you miss out on that potential follower, but the Instagram algorithm may stop showing that content to new people. So let's take a look at some of the mistakes to avoid on Instagram Reels that could be harming your chances of getting that high reach.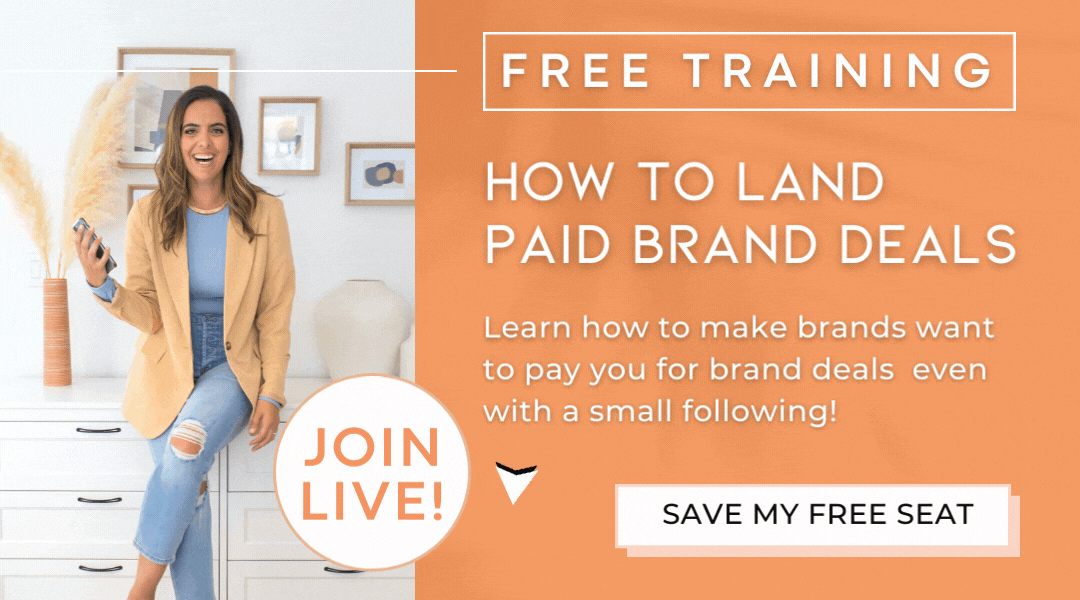 Mistake #1: Not Using The Full Screen
Instagram has always been an extremely visual platform, and of course Reels are no exception. We're not saying that your Reels have to be professional videographer quality, but it's still so very important that your Reels are aesthetically pleasing. A major Instagram reels editing mistake that we see all the time is posting a video that doesn't fit into the full screen. 
If you are not using the 9:16 ratio for your Reels, there will be black crop marks around the video that don't look great. It's an immediate red flag to viewers that they're looking at something of lower quality and it might even affect your credibility. Even if the content is good—entertaining, educational, etc.—Reels that don't have the proper format are more likely to be skipped over by viewers, lowering your engagement rate and ultimately stopping you from reaching as many accounts as you could have if you took the extra time to make sure the dimensions are correct before uploading. 
Mistake #2: Improperly Edited Text On Reels
You might have noticed that despite being video content, many Instagram Reels take advantage of text overlay as well. While adding text to your Reel can help increase the value of your post, there's a right way to do it if you want it to work. Typically we see two common Instagram Reels mistakes when it comes to text:
Misplaced Text: There's no point in adding text if no one can read it! Keep in mind that Reel's captions and the account name cover part of the Reel from certain feed views. If your text is too far to the bottom of the Reel, it won't even show! Along those same lines, text that is too hard to read takes away from the quality of the video.
No Text At All: Sometimes people scroll through social media with their phones on silent. Whether they need to be quiet or they simply forget to turn it on, it happens. And without text, those viewers can miss out on a lot of what you have to say. Use captions or text to make sure your Reel is accessible to all audiences. On the other hand, text can help you tell your story, so don't miss a chance to add more value to your post with a little bit of text.
Depending on the video, you might not need to have text on your Reels at all. A great Instagram Reels tip is looking for opportunities to add text where it matters or to provide bonus value so you can make your posts more engaging. Our Instagram Reels Bootcamp course has tons of tech trainings, including how to add text, how to do transitions and even goes over tons of Reels ideas so you can attract the right followers to grow your brand or business. 
Mistake #3: Your Instagram Reels Are Too Long
Our next tip when it comes to Instagram reels editing is about making them the correct length. Instagram Reels can be up to 60 seconds long, but that doesn't necessarily mean you should use the full 60 seconds. You have to make sure that you can keep someone's attention throughout the whole video. Why? Because the Instagram algorithm looks to see if your Reel is:
Watched all the way through by viewers
Watched more than one time by the same viewer
Instagram Reels and other short-form video content are so engaging because they're extremely bingeable. We've all been there, lost in the Feed scrolling for what seems like forever! So if you can't capture someone's attention within literally a second, they're going to be scrolling onto the next thing.
It's important to remember that sometimes it's better to just keep it short. If you can't squeeze everything into a shorter video, break it up into smaller segments and make it into a series! You want to make sure people watch videos all the way through, and creating content that doesn't have good watch time is a major Instagram Reels mistake that can hurt your growth.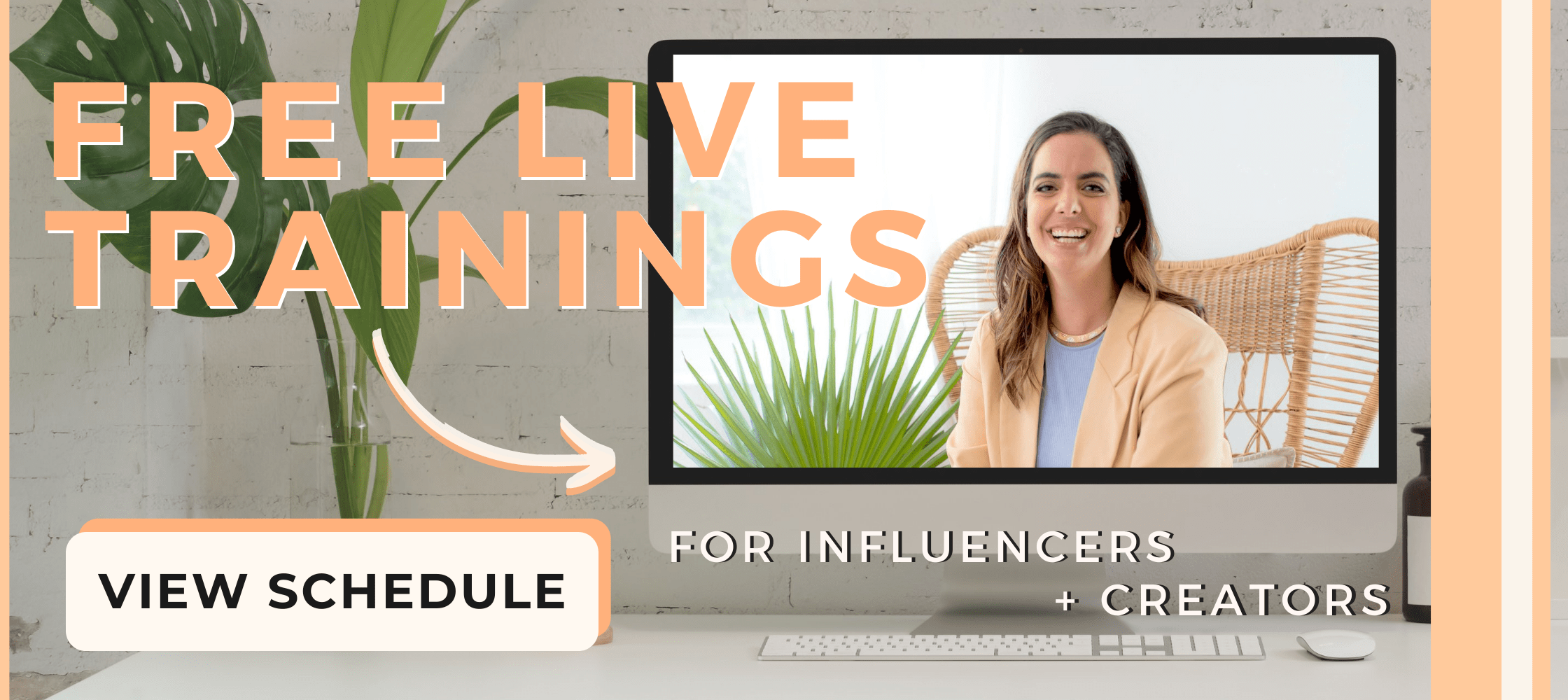 Mistake #4: Creating Reels Outside Of Your Niche
Figuring out your niche is one of the most important parts of being a successful Influencer. It's really hard to get people to follow you and trust your authority on a subject if you don't have a niche. While at first it might seem like you're limiting yourself by sticking to a certain niche, it can actually help you grow and stand out as an Influencer.
From an Instagram Reels perspective, think about it this way. Say you post a Reel that happens to pick up a lot of views and engagement, but the content topic of the Reel has absolutely nothing to do with your niche, or what you usually talk about. Most of the new accounts that you reach with that Reel are going to have no interest in hitting that follow button if they click through to view your profile.
Your Instagram profile should be set up so that anyone landing on your page immediately understands who you are and what they could expect from you if they followed. (At least, it should be!) So if your profile is set up the right way, this is what gets people to follow you. We offer Instagram Audits if you need an expert to look over your Instagram profile and bio and give you actionable tips on how to improve to get more followers on Instagram book an Instagram audit and we can help you out. 
It's also important to remember for Instagram Reels to post within your niche for general engagement purposes. Your content strategy should be intentional and focused if you want to grow your account. Don't miss out on those potential follows by making the Instagram Reels mistake of posting outside of your niche. 
Mistake #5: Creating Poor Quality Reels
One of the best Instagram Reels tips we can give you is probably something you've heard before in a variety of contexts. If you want to grow and make money on social media, create quality content! We know it's not as simple as it sounds, but there are so many reasons to invest in creating quality content. Starting with the fact that no one really likes to watch low quality videos, even Reels. They don't normally capture someone's attention, and they don't usually have as powerful of an effect as a video that is well done.
If you want to be a Creator who works with brands, you need to show that you are good at creating digital Content. No brand wants content that doesn't show their brand's product in a good light. Quality is the key to creating engaging content that people want to watch time and time again.
One of the best things you can do to ensure quality content is simply having the right type of lighting. If you're shooting indoors, make sure that there is enough light, whether from windows or special lighting tools like ring lights. Natural lighting on your face increases the quality of the video by so much! Keep in mind these little tips to improve the quality of your Reels before filming to make sure you're maximizing time and effort. 
Mistake #6: Posting With Watermarks
Instagram Reels began taking off after TikTok started to become wildly popular. Given that and the almost identical video formats between the two platforms, it's no surprise that trends and videos from TikTok migrated over to Instagram. This makes it really tempting to reuse the exact same content on both platforms, but this is definitely a mistake to avoid if it means that an Instagram Reel video will have a TikTok watermark on it. If you download a TikTok to your phone, the app will automatically place a watermark on the video. Posting this on Instagram with a TikTok watermark is a huge Instagram Reels mistake!
Watermarks water-down the quality of your video, and might not be super algorithm-friendly. They don't just appear on crossover content either, watermarks also sometimes appear from using the free versions of some editing apps, so watch out for those!
Mistake #7: Only Creating Trend-Style Videos
One of the reasons that Instagram Reels are so fun to watch is because they follow trends. But that isn't the only way you should be using them to grow your account. One of the best-kept tips for Instagram Reels is to not only use trends when creating your Reels content. The purpose of using Reels is to strategically grow your audience, so you want to make sure you do it with purpose and intention. Come up with creative ways to showcase who you are, and don't always rely on trends to do that.
When you do follow the trends, it's important to tie them back into your niche or your industry. While posting videos inspired by trends might help you get more views on Reels, they probably won't attract the right audience that you need to grow if you're not tying the trends into your specific niche or content pillars. Keep this in mind when evaluating what videos to create and how to spend your time on content creation when it comes to reaching your goals for Instagram and your business.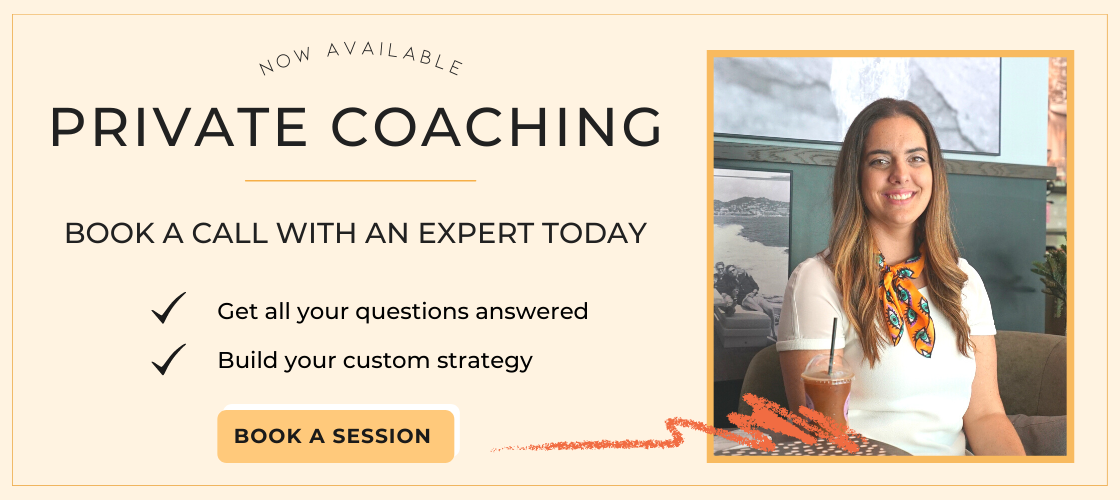 Avoid These Instagram Reels Mistakes & Watch Your Account Grow!
Instagram Reels is an amazing tool for growing your audience and expanding your influence on Instagram, so you want to be using best practices to get the most out of your Reels content. We went over quite a few Instagram Reels tips and tricks, so let's quickly recap – the top 7 Instagram Reels mistakes that hurt IG growth are:
1) Not using the full screen
2) Improperly edited text
3) Making Reels too long
4) Creating Reels not in your niche
5) Poor quality Reels
6) Posting with watermarks
7) Only creating trend style videos
Avoiding these mistakes can help you get the most out of Instagram Reels, but you also need to think about Reels and what role they play in your greater content strategy as an Influencer or Creator. If you need to talk to someone about growing your social media presence so you can make money as a Creator or business, you can book a one-on-one coaching call with one of our social media experts. We can analyze your Instagram account and social media strategy to come up with a tailored game plan for you and your goals!
If you enjoyed this post, let us know in the comments!