Getting paid for your work as an Influencer or Creator is more of an art than a science. When you first enter the space, you might be expecting some sort of formula that tells you exactly how to price your sponsored posts and your creative work. However, there really is no one-size-fits-all approach when it comes to setting your rates and negotiating as an Influencer.
At Sidewalker Daily, we work with Influencers and Creators to help them grow their businesses, pitch to brands, and monetize their influence. We also work directly with brands on their Influencer campaigns, so we have a unique perspective on what it takes to land paid brand deals and how to negotiate your rates as an Influencer. In today's post, we are sharing three tips to help you increase your rates as an Influencer so you can get paid your worth and not leave any money on the table.
Getting Paid As An Influencer: 3 Tips For Charging More
There are many factors in play when you're working with a brand as an Influencer. Brands hire Creators and Influencers because they have a specific goal in mind for their campaign, so it's important to them that they find the right person to get the job done. 
With so many factors in that go into calculating rates, it can be pretty difficult to figure out what to charge as an Influencer. You want to get paid for your work, but you also have to provide the right value. As far as negotiating as an Influencer goes, it's really all about:
How you present yourself
How you value yourself
The confidence you have in yourself
There's no magic formula to coming up with your Influencer rates, but knowing what you can charge for and how to accurately charge for your work is key to making sure you maximize the brand's budget for the specific campaign or partnership. At the end of the day every Influencer and Creator is their own business and the brand is their client so getting into this mindset can be a big help.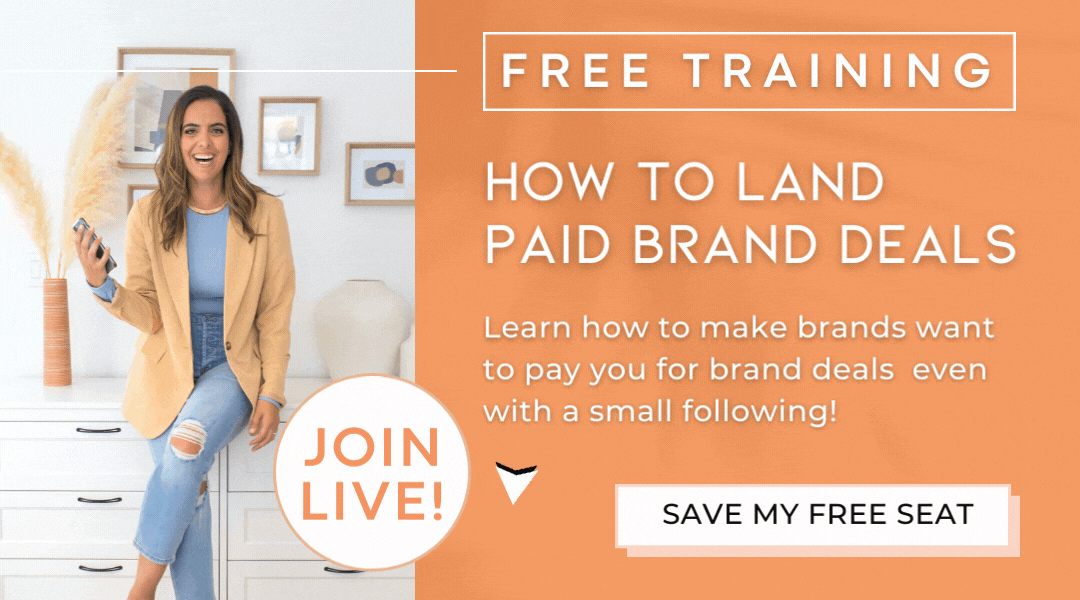 Putting together an Influencer rate sheet can definitely help with your confidence because when you send it to brands you're showing that you are a professional and deserve to be paid. 
In the Influencer Marketing Industry, it is common to negotiate rates and deliverables so don't feel overwhelmed if the brand comes back and tries to ask you to do the partnership for a lower amount than you proposed. You can stand your ground or participate in the negotiations if you think what they are proposing is fair. There is so much that goes into negotiating as an Influencer and some proven strategies that really can help you get more out of your paid brand deals. We have a course on Understanding Negotiations and Contracts for Influencers and Creators which is a great resource if you want to learn how to properly negotiate with brands and also protect your business. You can learn more about our Understanding Negotiations and Contracts course here. 
Now let's dive into some key ways to increase your Influencer rates for your brand partnerships, depending on the brand, deliverables and the partnership terms they are requesting from you. 
1) Charge For Exclusivity
If a brand asks you to put a pause on working with other brands for a duration of time, they're asking for exclusivity. In doing so, they're also asking you to give up a lot of other potential partnerships, which means you could be missing out on income from other places. If a brand comes to you with an exclusivity request, you have the leverage to increase your rates to accommodate their request if you want to agree to it.
Not being able to work with brands outside of this one may affect your opportunity as a Creator and your livelihood, whether you're a full time content Creator or doing it on the side. So when this comes up, be prepared with the right questions and use this to determine your rate. For example,
What is the length of time that you wish to have exclusivity? The average is anywhere from two weeks to a month, but this will vary case by case.
What are the types of brands that I cannot work with during this exclusivity period? Usually, brands are concerned about direct competitors and will have a specific type of brand in mind, and maybe even have examples of who they mean.
The term "exclusivity" when it comes to Influencer brand partnerships can take on many different variations and we discuss this in depth in our Understanding Negotiations and Contracts Course for Creators. 
A big part of having a successful sponsorship or partnership is ensuring both you and the brand feel like it was a win. Make sure that if the brand is requesting exclusivity that you are OK with providing that as a professional courtesy which some Creators do or if you feel that you should be compensated based on the terms of the exclusivity then you add an additional fee to make up for potential future lost income. 
And if you don't feel clear enough on what the brand is asking of you, make sure you speak up.  Making sure you and the brand are on the same page and fully understanding the expectations and terms of the agreement also protects you from saying yes to anything you don't want to do or aren't being paid to do.
If it's a clothing line for example, do they want you to stop working with all clothing brands? Or only direct competitors in their space?
Get clear on the ask and the length of time to avoid any mishaps during the partnership. Plus, you can use this to determine what you can charge for your exclusivity. If you want to learn how to calculate your rates and all of the Sidewalker Daily Fundamental Rate Factors to consider, we go in-depth about influencer rates and how to charge in our signature Pitching To Brands Mastercourse.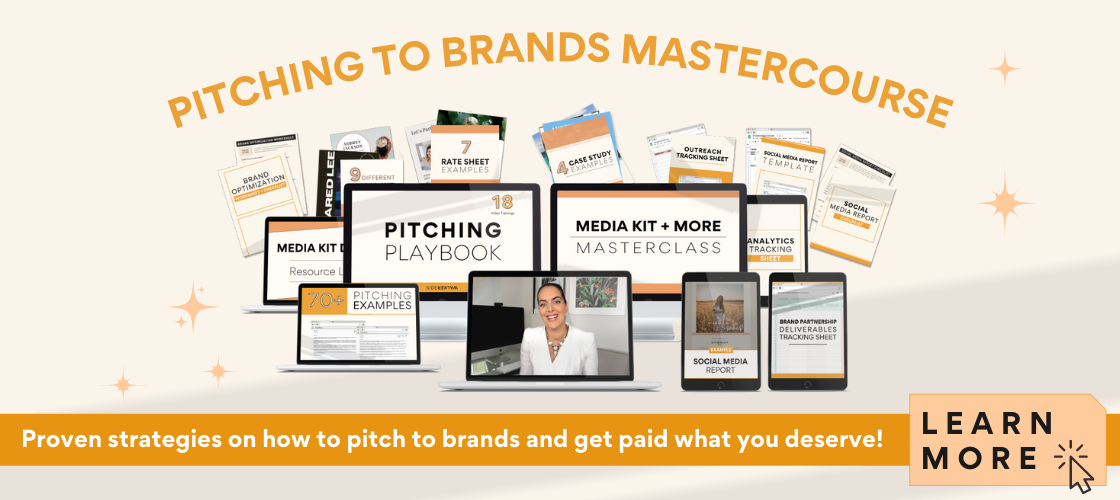 2) Understand Deliverables & Learn How To Bundle
In order to raise your Influencer rates and get more money from brand a partnership, you have to understand the full scope of deliverables being asked of you. The more deliverables required by the partnership, the more you are able to charge. 
Additional deliverables in a partnership will allow you to increase your Influencer rates, and we have a tip for getting brands to agree to more. It's a piece of advice that we give the Creators that we work with one-on-one all the time: bundle your services and offer discounts! Offering a discount might sound like the exact opposite of learning how to charge more for sponsored posts, but hear us out through this example:
A brand comes to you for one post, and you're charging them $1,000. Tell the brand that if they get 3 posts, you'll give them a little discount. Instead of charging $3,000 as if they were all individual posts, tell the brand that you'll do the 3 posts for $2,500, incentivizing them to want more out of the partnership. Maybe the brand started out wanting to allocate a max budget of $1,500 to this partnership but after seeing the value for the price you are willing to provide, they will up the budget for the partnership to $2,500. This means you will earn $1,500 more than originally proposed. In the end, the brand feels as if they're getting a good discount, and you're now getting paid more than double what you would have if you hadn't negotiated on the deliverables.
The number of deliverables being asked of you essentially determines how much work you're going to be doing. So understanding deliverables and how long your work takes you is an important part of setting and increasing your Influencer rates in general, too.
Consider the concept of the brand partnership and how complex the creative process will be. Are you filming a video in your own bathroom or do you have to discover a location, get props, and drive to the location? High production value either means more money or more time spent by you on the project. Both of these are undoubtedly reasons for an increase in your influencer rates.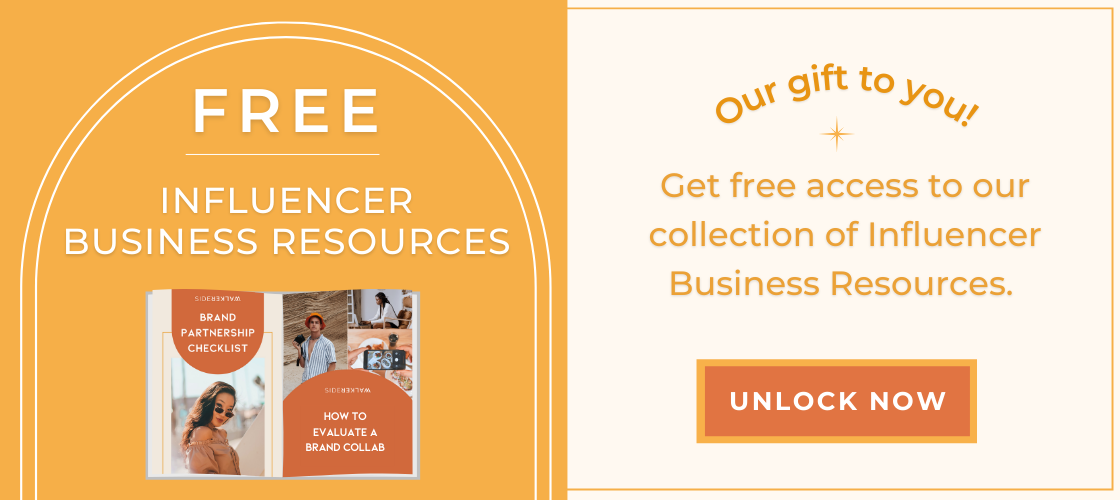 3) Repurposing Content On Multiple Platforms
One of the best things you'll ever do as a Creator or Influencer is add content repurposing to your Instagram content planning process. It's a great tool for numerous reasons, such as saving you time in creating content for different platforms as well as keeping your posting schedule consistent for the mysterious algorithm. But it's also an amazing way to get brands to pay you more when you land a paid deal.
For example, if a brand comes to you for a YouTube video, you don't need to just tell them your fee for posting on YouTube. You can also let them know that you're willing to post the video on another channel such as your IGTV, insert it into one of your online courses, or implement it in any other place you see it doing really well with your audience. Make a good case for why the brand would benefit from your sponsored content being published on multiple platforms, and then give them a higher rate for doing so.
It's really up to you to determine how you want to set the rates for content you'll be repurposing. If your plan is to take the exact same video and just post it on your other profiles, the rate might just reflect what you feel exposure to your audience is worth. But if your repurposed content requires creating more content and a significant increase in your production time, you might have leverage to increase your rates by even more.
One really great way to use repurposing to increase your Influencer rates is through short-form video. We see TikTokers do this often because the video can be repurposed for Instagram and YouTube shorts, usually very easily, and now the brand has access to your audiences on each of those channels. That's way more exposure for them– so let your rate show that!
Charging More As An Influencer Or Creator
We really hope that this article inspires you to increase your rates and get creative with your negotiations so you can keep growing your Influencer or Creator business. There are so many factors that go into getting paid more by brands and we cover all of them in our Pitching To Brands Mastercourse. We dive deep into absolutely everything you need to know about getting prepared to pitch to brands and how to do it successfully. And of course, we're always here to help if you want to book a one-on-one coaching session with one of our experts to talk through your Influencer business strategy. 
As a quick recap of what we covered in this article as to ways to increase your Influencer rates:
1) Getting paid as an Influencer and setting higher rates is about mindset just as much as it is about creating good content for your audience. Be confident in yourself and brands will see that!
2) Charge more by adding exclusivity to your brand deal. You can raise your rates if a brand wants to limit who you work with for a duration of your partnership with them. You can increase the rate by greater increments depending on how restricted you are from other collaborations and how long they want the exclusivity.
3) Understand what your deliverables are worth to you and charge more based on how many different deliverables the brand wants. Use the discount bundle trick to raise your rates while incentivizing brands to pay for more.
4) Increase your partnership rate by offering to repurpose your content onto other platforms. Depending on the work involved and the value of your other platform, you can charge just a little bit more or you could increase your sponsored post rate significantly.
If you found these tips helpful, or have any success stories about increasing your Influencer rates,  leave a comment below. We'd love to hear from you!