Instagram Subscriptions
Instagram has been doing its very best to give back to Creators because they have realized how valuable they are to the platform. The social media platform has recently rolled out Instagram Subscriptions which is a tool on the app that allows Creators to make some of their content only available to paying subscribers.
At Sidewalker Daily we work with Influencers and Creators to grow their business, work with brands and monetize their influence. We also work on the other side of the Influencer industry and consult with brands on their Influencer campaigns. Since we're on both sides of the Influencer equation, we're in a unique position to talk about all things Influencer marketing, and tools like Instagram subscriptions are no exception. 
We love seeing Creators getting paid for their hard work so in today's post we're going over what we know so far about the new Instagram monetization tool, Instagram subscriptions, and what it means for your Creator business.
What Are Instagram Subscriptions And How Do They Work?
Instagram subscriptions are pretty much what they sound like: a subscription-based method on Instagram where followers can pay for exclusive content from Creators. Right now, this includes:
Exclusive access to Instagram Lives
Exclusive access to Instagram Stories
With Instagram subscriptions, users will have to pay to access a portion of their favorite Creators' content. It's a way for Creators to monetize what they're doing through a recurring monthly revenue stream. Think of it like a membership where followers pay monthly and they get access to a specific portion of your content.
How to see subscriptions on Instagram will be pretty easy. As an Influencer or Creator, you'll be able to see your list of regular followers and your list of subscribers. In your DMs, you'll know which of your followers are subscribers because of a purple icon. This gives you an opportunity to connect more with them and build stronger relationships with your most dedicated supporters.
In terms of Instagram Insights, it's going to be pretty basic. Creators will be able to see how many people have subscribed and the monthly revenue. We imagine that somewhere down the pipeline the lists will be able to be exported, or other more refined aspects of Instagram Subscriptions will be rolled out.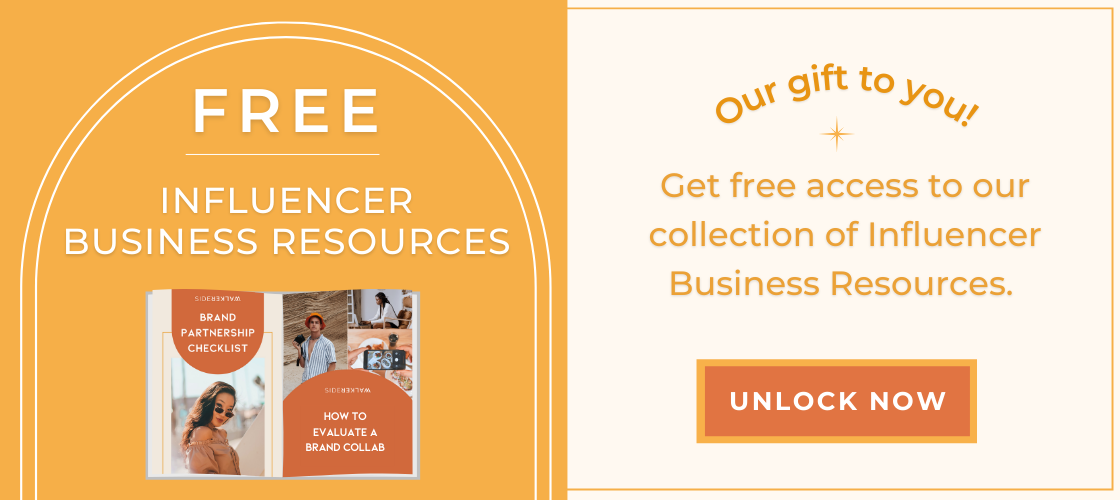 How Do Instagram Subscriptions Help Creators?
Youtube Creators have long since been able to monetize directly from their videos, but on Instagram this wasn't always the case. There are of course many different ways to make money on social media and the internet, but not all of them involve getting paid directly for posting engaging content on social media platforms. 
To put paid access onto their content currently, many Creators go off the Instagram app to membership platforms like Patreon. While these services are great, they require asking your audience to go off the current app and find you elsewhere. Asking your audience to click off of Instagram, can add a little friction to the process of getting users to your paid content. They have to navigate to a new channel, maybe set up an account, and then return there to continue to see your content in the future which may not be part of their content routine.
Native monetization tools on social media platforms eliminate these extra steps, dramatically increasing the odds that a user will be interested in your paid content. They don't have to take a bunch of steps to get to it or access it regularly! 
We think that the most exciting part of these Instagram fan subscriptions is that it's a huge signal that Instagram is going to invest even more in Creators. Instagram is truly starting to give back to Creators and come up with more effective and helpful monetization tools. The Creator economy is booming, and initiatives like this will allow Creators to keep doing their best work!
Pricing Instagram Subscriptions
Instagram paid subscriptions have the potential to be a really solid income stream for Creators. This is partially because Instagram is going to let Creators set their own price points. This gives Creators the control to get paid their worth!  If they create extremely high quality content that takes them a lot of time, they can put a higher price on it to make it worth the time investment to create it in the first place. 
So far, we've seen Creators price subscriptions as low as 99 cents per month, but who's to say we won't eventually see subscriptions upwards of $100 per month. Many factors go into pricing subscriptions so it's a case by case basis. 
Something we talk about all the time with our Creator community is the theory of a thousand fans. So if you're worried that subscriptions won't be valuable for you because you have a smaller audience, hear this one out. 
Forget about follower count! Monetizing your influence isn't about how many people follow you, it's about how many of those followers are engaged with your content. How many of them are actually interested in what you post to the point that they're willing to take action based on your advice and recommendations?
If you have 100 people paying for your content with Instagram subscriptions and they're all only paying $5, that's still an extra $500 per month. Depending on your goals and where you are in your journey as a Creator, that could be a really great boost to your monthly income!
Imagine 500 people paid you $10 per month. That's an extra $5,000 each month simply by posting exclusive content right on Instagram. If you look at Instagram subscriptions as an additional way to earn income on top of landing paid brand deals, it could be worth it if you have a dedicated and engaged audience who would love to see more from you!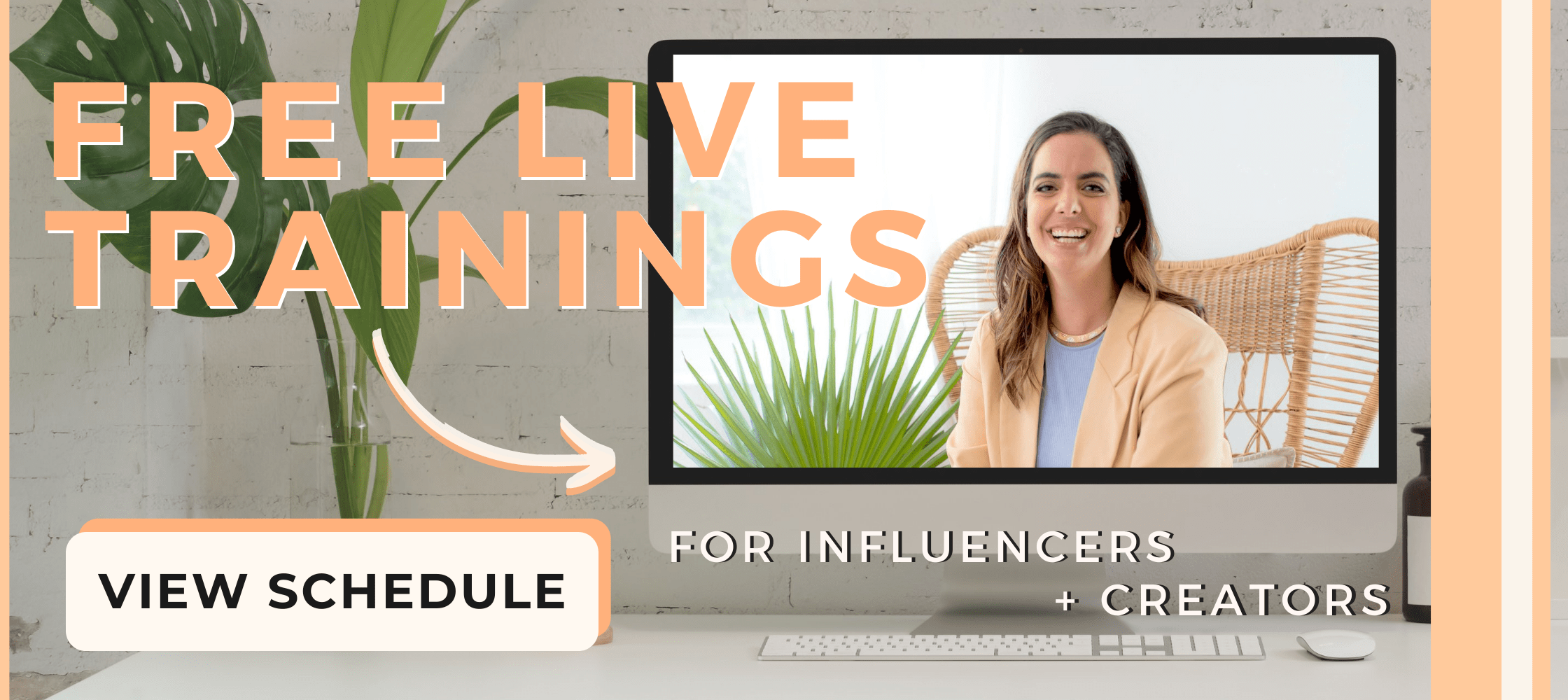 What Percentage of Earnings Do Creators Keep?
You might be wondering how Instagram and Meta are going to benefit from Instagram subscriptions directly and whether or not they're going to take a cut of Creators' earnings. The good news is that they're not taking any percentage of earnings until 2023.
This is most likely because they need a batch of people to be interested in the tool and to try it out. Instagram announced that their goal right now with Instagram subscriptions is to help Creators make a living. (We're so here for this!) So when it does roll out to everyone's accounts, Creators will be able to pocket 100% of their earnings until Instagram decides to take a cut in the future!
Which brings us to the next important thing to discuss – how to get Instagram subscriptions
How To Get Instagram Subscriptions
If you're wondering how do you even get access to Instagram subscriptions, we can help get that cleared up. As of right now, Instagram subscriptions are still very much in the testing phase. The new tool has launched with a limited number of Creators only, so don't worry if you don't see it on your account yet!
Instagram is testing it out with different Creators in a few different niches to see how it performs for them. From there, they will roll out the tool to more and more accounts. Keep your eye out for it to be released to your account hopefully in the near future.
Positive And Negative Feedback
So now that we've covered the ins and outs of what Instagram subscriptions are and how they can be a valuable tool for Creators, let's talk about the other side of things. How does this new feature impact the job of a Creator in it's entirety and day to day work as a whole?
There have been a TON of updates in the Influencer marketing world in a relatively short amount of time, and it hasn't always been extremely positive for the Creator community.
What we mean by that is this general sense of having to keep up with so many different things across all creative platforms. With tons of different ways to grow your accounts and monetize on the Internet and social media, being a full time content Creator—or even part time—can be very overwhelming.
While there is definitely some excitement surrounding this new monetization tool, many Creators in our community have expressed that they're worried about having to create even more content. Creator burnout is real, and feeling the need to constantly churn out good content to keep up with everyone else can have some truly powerful effects on mental health. 
On the other hand, it's a bit of a relief to think that the content being made already will be able to see a little bit more direct monetization. If you're already making a ton of Stories a day on your Instagram, getting some money in return for that is major motivation to keep going. If you're already holding frequent Lives, getting some money back for that time spent is sure to feel amazing for a lot of Creators. We'd love to hear your thoughts on whether you think Instagram subscriptions is going to help or hurt you so make sure to leave a comment below after you're finished with this article!
Now let's go over some advice we have for Creators considering whether Instagram subscriptions will be a good fit for their business. 
Our Advice To Creators On Instagram Subscriptions
Every Creator has different likes and dislikes, needs, and talents in this space. Just like most other tools and platforms, Instagram subscriptions might end up being something that you really enjoy or something that you don't invest a ton of time into. It really comes down to the individual Creator. Either way, we have some advice that all Creators should consider as this new tool rolls out.
1. Price Your Instagram Subscriptions For scaling
We think that how Creators price their exclusive content at the beginning of Instagram subscriptions will be really important for setting the tone of how this new Instagram tool is going to work. Our advice is to start off small, and then scale up as you go. As more and more people get excited about creators making exclusive content, they'll be more willing to pay for this type of content.
2. Focus On Building Engaged, Authentic Communities
The best way to be a successful Influencer has always involved being authentic and building an engaged audience. However, if you're going to jump onto Instagram Creator subscriptions this is now more important than ever. Focus your efforts on building a more authentic voice on Instagram and accelerating your Instagram engagement. If you're interested in subscriptions at all, they're going to require having an audience who is very interested in your content and willing to pay to see more from you. 
3. Plan Well And Remember Mental Health Comes First
Try your best to come up with a good plan to keep your subscriptions content organized. Like we touched on earlier, many Creators struggle with burnout for many reasons. The pressure to constantly keep up with new trends and churn out content plays a major role in Creator mental health. If making content for Instagram subscriptions is actively taking away from your happiness and ability to create your best content, don't ignore those feelings. Get on top of your burnout as soon as you can. Forcing yourself to keep up with a new trend when it's not the right time won't benefit you in the long run! It may just hinder your ability to create at all and we definitely don't want that to happen. 
Monetizing On Instagram
While there's still a lot up in the air with Instagram subscriptions, we're excited for this feature to roll out to more accounts and to see how it helps Creators monetize their influence in new ways. As a recap, here are some of the major takeaways about Instagram subscriptions that we want you to leave here with:
1. Instagram subscriptions are a subscription-based monetization tool for Creators on Instagram to post exclusive content that requires paid access from their followers to see. Until 2023, Creators are keeping 100% of the earnings, nothing goes to Instagram or Meta.
2. Instagram Creator subscriptions currently include exclusive access to IG Stories and IG Lives, which is helpful for Creators who already make this content frequently without getting any money for it.
3. Native monetization tools like this are on the rise because it limits the amount of actions required by users to get access to content made by their favorite Creators. This makes user experience better for Creators and users!
4. If you don't have Instagram subscriptions yet, don't worry! It is in the testing phase with a limited number of Creators and we can expect it to roll out to more accounts after it sees some success.
5. Smaller accounts can still be successful with these subscriptions, because it's about how engaged your followers are, not how many you have. Focus on building a more engaged audience now if you're going to hop on subscriptions when they're available.
6. Creators can set their own prices for Instagram paid subscriptions so how much you charge is up to you!
What do you think about this new monetization tool? We'd love to hear your thoughts on subscriptions and if you're worried about having more content to create or purely excited that the option will exist. Leave us a comment below!
If you're an Influencer or Creator and you want to talk through how to grow your audience and create a content strategy that engages your followers, book a one on one consultation with one of our experts. We've helped thousands of Influencers and Creators monetize their business so can help you build a tailored plan to reach your goals, through Instagram subscriptions, working with brands and beyond!