Lucky for you, Instagram Influencer marketing is on the rise and isn't expected to lose speed anytime soon. Influencer marketing is now a 16 billion dollar industry and when it comes to Influencers, Instagram is where it's at (but you already know that)!
Making the most out of your Instagram account means keeping up with the current trends of the Influencer Marketing Industry. Knowledge is power and it's always important to be in the know about what's happening in the industry you're trying to make a living in, so you can be one step ahead of everyone else. 
At Sidewalker Daily, we work with Influencers and content Creators to grow their businesses and monetize their influence. We also consult with brands on their Influencer marketing campaigns. We don't just like to keep up with Influencer marketing news, it's also been an essential part ofseeing through hundreds of brand partnerships and collaborations. If you're an Influencer who is trying to make money with their influnece, it's important that you keep up with the latest trends too. We put together some of the top Influencer marketing trends to get you started.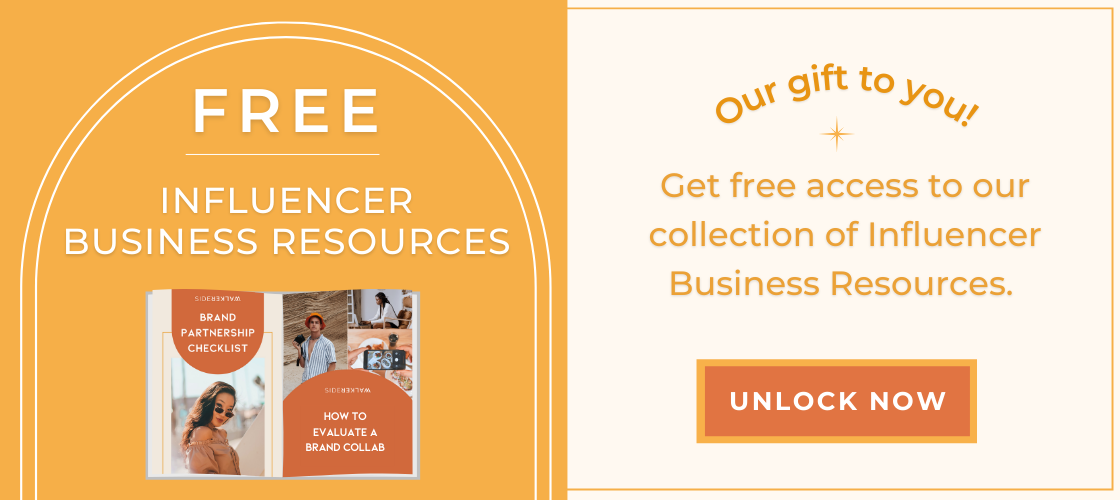 Influencer Marketing
Industry Growth
Instagram influencer marketing is revolutionizing the industry because it WORKS. Most brands have began to develop an Influencer marketing strategy on at least some level. The Influencer marketing industry size is only growing!
Let's break it down: In 2019, $2.4 billion dollars was spent on Instagram Influencer marketing alone. It's supposed to reach over $4 billion dollars by the end of 2022. And the industry will be worth over %16 billion globally. (Whoop whoop! This is huge for you!) 
But what does this actually mean? It means that it's an exciting time to be at the forefront of the influencer movement! It also means that it's not too late to get involved—because we can only expect it to keep growing. 
With an exponential growth in funding for Influencer marketing, the industry is rapidly developing and in some cases overtaking traditional marketing tactics altogether. So the next time your parents ask, "Exactly, what do you do again? Just take pictures?" Smile and politely show them the facts because Instagram Influencer marketing is taking over and there is tons of industry research to back you up. 
As much as the Instagram social landscape is rapidly changing, so are the trends. Here's what you need to know: 
Trend # 1: The Rise of The Micro Influencer
For those of you always obsessing about your follower growth (yes, we all do it and damn that cursed algorithm, right?) – not to worry. There's a new niche in town and marketers like to refer to them as "micro influencers." So if you've got anywhere between 10,000 and 100,000 (authentic) followers, you're in the running to monetize your influence. There are a few reasons agencies and brands are really excited about micro Influencers:
1. Brands think that a micro Influencer possesses an interested and engaged audience. Think about it, sometimes when you see someone with SOOO many followers, you may not give them a like or comment because you think they don't need it. Whereas smaller accounts, often get more love.
2. Micro Influencers are way more cost effective for brands to work with. If a company has a designated Influencer budget, some brands would rather spread that across multiple Influencers that target various niches (culinary, adventure, romance etc.) than risk it all on one big account. 
3. When Influencers have smaller audiences, it feels like they don't use bots or engage in any shady business. It feels like their follower count is real.
4. Micro Influencers stand out as having more engaged audiences because they are seen as sources of knowledge or inspiration by a specific niche or group of people. A brand could spend a lot of money on a celebrity Influencer partnership and get a lot of visibility, but few conversions. On the other hand, they could woek with a Micro Influencer instead and reach a smaller group of their ideal customer and actually see more ROI.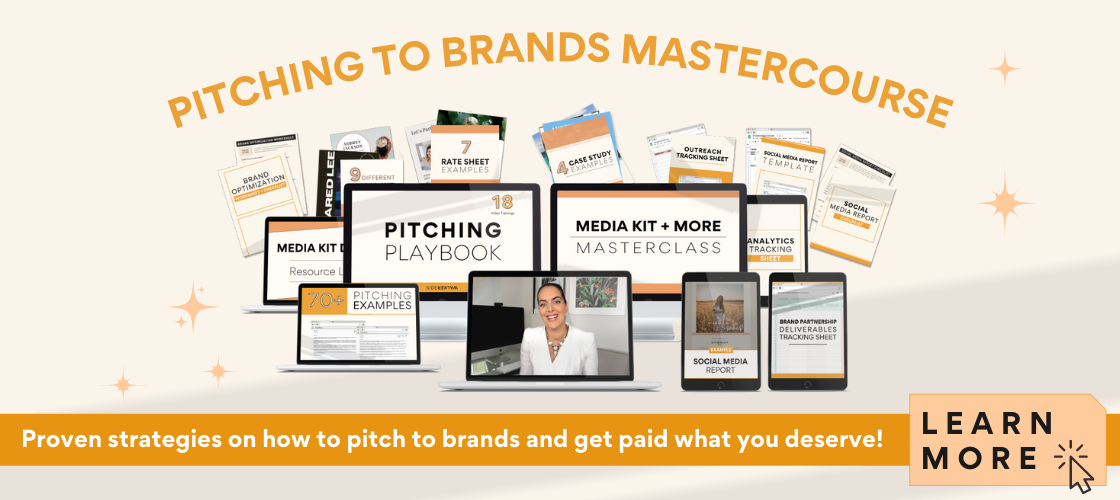 Trend #2: The Increased Use of Instagram as A Source Knowledge & Planning
Instagram is no longer just a place for entertainment—it's a huge source of information and knowledge for all users. We got our start in travel blogging, so we'll lead with that example. If you're a millennial (like us), then chances are you're not picking up a travel guide at the bookstore to help you plan your next trip. You'll either screenshot pics from some of your favorite bloggers recent trips or save them to your Instagram collection board. Instagram has become the go-to tool when it comes to travel planning for millennials. 
We recently read an article in National Geographic that featured a story about how Influencer marketing transformed the tourism industry in the small town of Wanaka, New Zealand. The tourism board of Wanaka started inviting Influencers to go on adventure style press trips  and BOOM—it resulted in the town having the fastest growing tourism rates in the entire country!
The truth is people would now rather follow travel focused accounts on Instagram for travel inspo and tips than pick up travel brochures or printed guides. The shift in trip planning behavior shows Instagram's mega force as a marketing tool. So if you're just starting out as a travel blogger—we suggest you focus on targeting those smaller tourism boards where your influence can really make a big impact. 
This doesn't just apply to the travel industry, of course. People are turning to social media for guides in almost everything that they do. We suggest figuring out your niche and learning how others in that niche are using Instagram as a marketing tool and for Influencer brand partnerships. Keep up with those trends—and innovate your own too, if you can!
TREND #3: Brands Are Demanding ROI and Trackable Analytics for Partnerships and Collaborations
Let's take a second and put ourselves in the brand's shoes. By paying you or providing you with free products or trips, they're investing in you and hoping that your "influence" pays off – because at the end of the day, it's business right?
While clients have their own internal set of goals they're measuring (engagement, growth of audience, sales etc.) – at the end of the day, the more data the client gets from the partnership, the better. Instagram Influencer marketing initiatives are something that PR and marketing agencies are always tracking and collecting data on to determine the return on investment to report to clients.  
Depending on the partnership, brands may request that you put a trackable link in your Instagram bio, posts and even blog articles. You may have seen links floating around that start with "BITLY" which is not only a link shortening tool but also produces trackable analytics.
And if you've ever seen those really LONGGGG URLs with lots of % signs and weird codes within the link like this:
http://www.abcppc.com/?utm_source=Chicago%2BTribune&utm_medium=Newspaper%2BOctober&utm_campaign=Chicago%2BPPC%2BSale
Well these links are UTM tagged (see the words UTM throughout the long link above) so they're easily identified by google analytics. Huh? What's UTM – it's just an abbreviation for Urchin Tracking Module- clearly a super scary name so UTM just sounds better.
According to our friends at Launch Digital Marketing, "A UTM code is a simple code that you can attach to a custom URL in order to track a source, medium, and campaign name. This enables Google Analytics to tell you where searchers came from as well as what campaign directed them to you." So when one of your followers clicks the link, the client can review it in google analytics and understand your value as an influencer.
Another source of info that is super useful for brands in determining ROI is your Insta Story analytics. If you don't have a business account for Instagram, you'll need to keep track of all your Insta Story analytics on your own because for PR and marketing agencies, this data is really important.
After you upload a brand partnership or collab post on your Insta Stories, make sure to set a timer and take a screenshot right before the story is about to expire or they will disappear and you will lose those valuable analytics forever.
Related: How To Tell If You're Ready to Earn Money On Instagram
TREND #4: The Increased Usage of the Poll Feature on Insta Stories as Part of a Brand Partnership
One of the big new trends in Instagram Influencer marketing is the new poll feature on Insta Stories. Most brands who invest in Influencer marketing are obsessed with numbers because analytics can demonstrate value and validate where they are spending their marketing dollars.
For brands, the new voting feature on Insta stories is super exciting because they can have influencers ask their followers certain questions about their product, service and/or destination and then receive real feedback from potential clients. 
For example, if an Influencer is being hosted by a tourism board, at the end of their trip, they could ask their followers, "Would you visit this country?" and then you could include the results of the vote to the tourism board in your partnership recap. Not only will they be thrilled with this information but it shows that you are capable of quantifying your trip and experience in measurable results.
If you're being hosted by a tourism board and they're paying for everything, we suggest you offer to do these types of posts as a courtesy and "thank you." But of course, if a random brand asks you to post a question about their product to get feedback from your followers, you should definitely put a price tag on it because having access to this type of information is really THAT valuable to marketers and brands.  
Trend #5: Instagram Influencer Marketing is Replacing Traditional Brand Photoshoots
Instagram Influencer Marketing is taking over more than just brand's marketing budgets. They're also significantly relying on user-generated content and Influencer and/or content Creator photography to fill in their own channels.
If you've never worked for a brand you may not know that brands are in constant need for fresh and new images to use on their social media accounts, email newsletters, and marketing campaigns. Back in the day, clients would hire a qualified photographer and production team that would cost them a pretty penny to produce grandiose photo shoots to use in their promotional efforts. 
Now, brands use their photoshoot budgets to invest in Influencer content creation because they can get the images they need without all the work. This new wave of getting Influencers to produce content on their behalf is genius—not only do they get branded content but they also get visibility when an Influencer posts the photo on their social accounts. It's a win-win.
While this is a smart move for brands to get the most bang for their buck, one of the benefits of keeping it old school is that brands get access to the entire roll of photos from a traditional photo shoot (which doesn't really happen in the Influencer world). Another upside to brands producing a photo shoot in-house is quality control—all of the images have the same aesthetic and consistency, which for branding purposes is essential.
But the issue with not taking advantage of the Influencer trend is that production costs for a photoshoot are exorbitant. Think about it, you have to hire a full team of models, hair and make-up professionals, wardrobe stylists, photographers, editors, food for day of the shoot and the list goes on. The fact that producing a shoot is so much work and very costly means they usually only happen once a year (if that).
The great thing about the new trend of using Influencers or content Creators for brand photoshoots is that instead of hiring a full team for the shoot, the client can choose Influencers that fit their brand vibe and not have to worry about the logistics. For example:
 Sometimes brands hire an Influencer or content Creator to be the photographer (and even in some cases, be in the photos, edit them, style herself, provide wardrobe etc.); or,

 Brands use their budget across many Influencers and pay them to produce content so they have a variety of "models" and images to use rather than just a few.
So what's the takeaway here? If you're an Influencer looking to up your money making game, LISTEN CLOSELY…
THERE IS MONEY IN PRODUCTION BUDGETS!
We hate to break it to you but "sponsored posts" will only get you so far, but being the photographer and/or creative director of brand shoots can make you some serious cash. You can even pitch being in the shoot yourself too or if you're a visionary with connections, just work your magic behind the scenes.
As you can see, keeping up with these new Instagram Influencer marketing trends can lead to new opportunities to help you boost your business and influence. It's really important to keep up with industry trends so you know exactly where you best fit into the Influencer world and how you can add value to travel brands and destinations and inevitably increase your client list. 
Remember, YOU and your influence are valuable and it's about time you know why!
Keeping Up With Influencer Marketing Trends
In the world of social media, Influencer marketing, and content creation, it's critical that you stay on top of trends. This industry is constantly changing and if you want to keep growing your audience, you have to pay attention to them. As a quick overview of the Influencer marking industry trends that we covered:
1. The micro Influencer is becoming more and more important to a brand's Influencer marketing strategy and both brands and Influencers should understand why.
2. People are relying on Instagram for guides—for example, as a travel guide before taking a trip to get their information. We suggest looking at how your niche competitors use Instagram as a marketing tool and use that for ideas to pitch content ideas to brands.
3. Brands now often expect to receive insights into post performance from brand collaborations. This ay look different for each brand, but since they're spending so much money on it, ROI is important to them.
4. Using Instagram Stories for brand partnerships is on the rise because of an increased interest in Story features such as the poll feature.
5. Influencer and content Creator marketing is replacing traditional profession photoshoots.
Ready to hop on all of these trends but still need a little extra guidance? That's totally okay—and exactly what we're here for! Book a call with one of our Instagram Influencer marketing experts and we'll help you build a targeted strategy utilizing the right tools and trends to monetize your following.
Did you find this article helpful? If so, we'd love to hear from you! Leave us a comment below.