Mistake 4: Doesn't Have The Right Pages For Your Business
Many creators when starting out just buy an influencer website template and fill it in without thinking what should go on their website that is specific to them and their business. A website should be personal and unique to what you and your business have to offer. With custom pages that communicate exactly what you need to tell someone, it should be easy to navigate because most of the time you have one shot to communicate what you need before the person leaves your website and frankly, may never come back.  
For example, if you're an influencer or creator that is serious about making money do you have a work with me page to let people that come to your website know all the ways you can work together? If you're a photographer, do you have a portfolio showing the best samples of your work and the diversity of shots you can take? If you're an Influencer, do you have links out to your Amazon shop of products you recommend or an about page that shares more about your journey and how you got to where you are today to connect more with your audience?
Every influencer and creator business is different. That's why your website should be custom to your brand and have the pages you need for your follower or client to find exactly what they are looking for and also what YOU want to tell them. Buying a template and not customizing it for your business is a huge mistake that Creators make but the fix is easy because websites are not set in stone. You can add the pages and information you need easily by modifying the design. 
If you need help brainstorming what information and pages would be great to showcase for your particular business, you can book a private coaching session with one of our experts and we can do a website audit and help come up with a game plan for you to optimize your site to be up to date and have everything you need to set yourself up for success.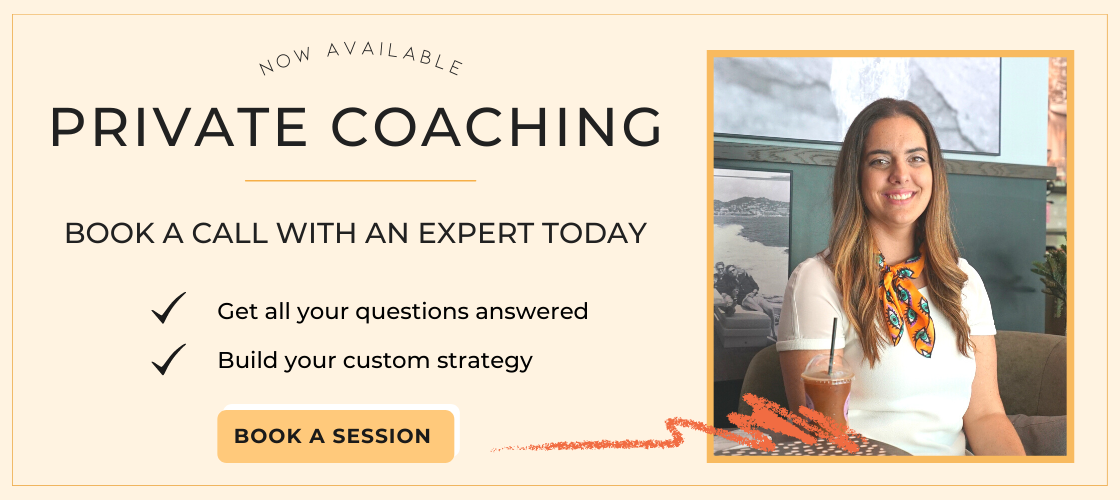 Mistake 5: Website Is Not Maintained
This may sound like a surprise to you but one of the ultimate website mistakes is that the website is not maintained. Building a website is a long process and once it's completed many people just make it live and never look back. But the thing is, just like if you owned a store, a website needs to be maintained for it to run properly and look good for customers. We can't even count the number of times we've gone to look at an Influencer or Creator's websites and clicked the link to their Instagram or to their services page and it displayed an error or broken link message. 
When that happens, the ramifications can be more serious than you think because unless someone is really interested in finding out more they are just going to leave and never see what they were looking for to begin with. That means it could lead to missing new followers on Instagram or even worse, a missed sale or new client.
Another thing having broken links or outdated information on your website can signal to people is that either you don't care or maybe you're not in business anymore. Serious businesses maintain their website because it's their virtual storefront. A potential brand might think that you don't have attention to detail or that you do this as a hobby and are not serious, which could also affect their perception of you when evaluating if they should choose to work with you or someone else for a brand campaign. If you can't even care about your own business, how can they feel confident and trust that you will care about theirs?
A great way to fix this is to set aside time to go through your website and check all the links yourself. If you think you may miss some, ask a friend or family member to do you a favor and check for you and send a list of what they found. That way you can make simple fixes to ensure the navigation works perfectly and people are finding what they are looking for easily and want to come back!
An Easy Solution To Fix Your Influencer Website Mistakes 
If you have an Influencer website and identified that you're making some (if not all) of the mistakes we cover in this article not to worry because the first step is to identify the problems and the next is find the solution.  
There are many options to fix them – you can hire someone to re-design your site or you can take on the project by yourself and try to re-design your influencer website. We offer website design services and can help from start to finish including the re-branding process and complete design from start to finish so you can have a website that you're proud to show off and people are excited to visit. 
If you feel confident in your website design skills, we can also help with the planning process in a private coaching session where we can brainstorm all the pages and information you need that's specific to you and your business. 
While creating a new website may be a lot of work, it will pay off in the long run if you're serious about your influencer or creator business being around for years to come!