One of the biggest misconceptions about working with brands as an Influencer is that you have to have a certain number of followers to be able to land paid brand deals. The truth is brands are now working with influencers and creators of all sizes so if you're wondering how to work with brands as a Nano Influencer then this article is for you!
At Sidwalker Daily, we work with Influencers and creators to help them build their businesses and land paid brand deals. We also work with brands on their Influencer marketing campaigns. This puts us in a really unique position to understand the types of pitches that help Influencers secure partnerships with their dream brands and also guide brands towards the Creators that can help them reach their goals.
We've been working in this industry since 2015 and the great news is the influencer industry has come a long way since we first started. Now there's room in the market for everyone and not those with hundreds of thousands of followers. Brands are even allocating certain budgets only to work with Micro Influencers and Nano Influencers because of the unique qualities and benefits that come along with Nano Influencer brand campaigns.
We put together this article so you can learn how to get paid brand deals with a smaller following whether you're just starting out or are a Nano Influencer. So if you have 10,000 followers or less and want to start landing paid brand deals, read on for our best tips on how to work with brands as a Nano Influencer!
How To Get Brand Deals On Instagram With A Small Account
Before we jump into our tips on how to get brand deals as a small Influencer, let's quickly look at why it's a misconception that you need to have a ton of followers before you start looking into how to collaborate with brands and make money. As brands begin to understand more and more about Influencer marketing, the industry has opened up to smaller accounts that can help them reach their marketing and business goals.
Sometimes it comes down to a brand's available budget. For example, if a brand has a $10,000 Influencer budget, they might only be able to afford one partnership with a large Influencer account. On the other hand, this budget would allow them to do several partnerships with smaller accounts in their niche. With the right Influencer partners, they could make their money go much further towards their campaign goals by working with multiple Nano Influencers to reach targeted people who they want to know about their brand, product or service.
Another reason many brands choose to work with Nano Influencers is because they have cultivated a dedicated audience in their very specific niche or local market. For example, if there is a local Houston store that wants to work with influencers it wouldn't make sense for them to spend their influencer budget to do a partnership with an Influencer who has a nation-wide audience and is based in San Francisco. Sure more people might see the post, but if none of their followers are ever in Houston, the brand wouldn't reach their goal of getting more customers to their store. On the other hand, a Nano Influencer with a group of followers all living in Houston would be a much smarter partnership for the brand if they are looking for new customers to come into the store.
This example is just to give you a little bit of background into why some brands prefer Nano Influencers and Micro Influencers instead of Mega Influencers. It's important to understand that no matter your size following, you have value too, you just have to know what it is and how to use it when you're pitching to brands.
Now let's dive into our tips on how to work with brands as a Nano Influencer.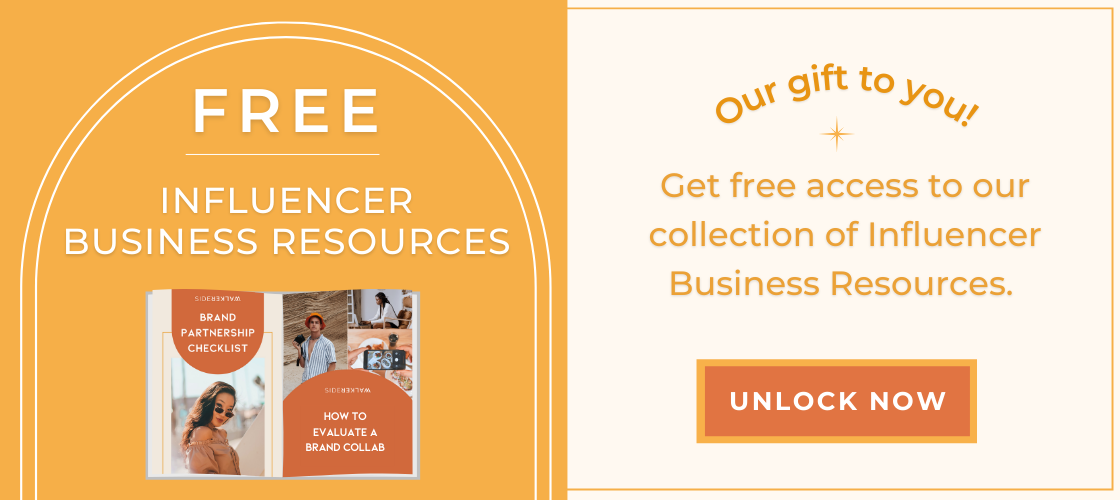 1) Focus On Networking
The potential to work with your favorite brands and land paid partnerships is really exciting— we totally get it! But if you're truly serious about starting to work with brands as a Nano Influencer, we advise against just sending out cold pitches asking them to pay you…especially if you're just starting out or you have a smaller following.
So what should be on top of your to do list instead? Networking! This can take many different forms, such as:
Asking a brand rep to have a virtual coffee
Reaching out to brands to add value 
Have conversations with brand reps without asking for anything
Basically, if you take this approach, you're "warming up the lead," as they say in sales and marketing. Outright selling probably won't work, you have to warm someone up and really let them know why working with you would be a great opportunity for them.
Think about it like meeting someone at a bar. Do you just walk up to someone and ask for their phone number? If you do, your chances of getting it probably aren't that high. Before you ask for a stranger's number, you chat about something you have in common and get to know each other so when it comes time to ask for something, you've established a connection and have an increased chance of getting what you're asking for.
There are many Creators so eager to work with brands that they skip over the necessary steps before that can happen. Not only does that include figuring out your niche and content strategy, but having genuine conversations with brands that show you're actually interested in what they have to offer. Here's some ideas that you can try:
Ask a brand to get on a Live with you
Share the brand in your Stories or start a conversation in their DMs
Get a quote from a brand for your content
When we get asked how to work with brands as a Nano Influencer, this is one of the first things we bring up. You have to start treating yourself like a business owner, networking and meeting people who are eventually going to want to work with you too. Networking is one of the key ingredients to having a successful business in any industry and the Creator economy is no different. 
2) Create Content To Help You Pitch To Brands
Since in addition to being Influencer and Creator coaches, we also work on the brand side of Influencer marketing and can tell you this: 
An email from an Influencer is just that— an email with words. Of course words can be powerful, but if you want to know how to get brand deals on Instagram with a small account, you have to understand that it's a visual platform and showing brands what you can do for them versus telling them will go a long way for you!
From a brand's perspective, there is nothing like seeing a Creator's idea come to life with an example! Brands love to see proof that you're capable of creating content that matches their aesthetic or that they could see resonating with an audience like their own. Plus, it never hurts for a brand to see your skills so they know they're working with someone who is a professional.
In order to have content to share with brands when you pitch paid brand deals, you have to create it! We often see Nano Influencers just creating content without a true intention or without a purpose which is a missed opportunity. They haven't figured out their niche and it seems like they're just posting to post. So how would a brand want to work with you if: 
1) They brand doesn't know what you stand for
2) The brand can't visually see the type of content you can make for them (aka don't understand your value)
If these two things are not sorted out before you pitch then they're much less likely to consider working with you.
When we design Influencer campaigns for our brand clients, we can tell within seconds of looking at social media accounts who we'd want to reach out to and who we don't think would be a great fit. And 9 out of 10 times it's because it's clear that the content the Influencer is already creating is something that the client would like for their own social media or marketing initiatives or that it resonates with the type of customer or client our brand client is looking to reach. 
This is one of our favorite tips for Nano Influencers who want to start working with brands because we've seen this strategy be successful with so many of our Nano Influencer clients. Start creating some content that serves as examples from now on so you have it when it's time to pitch to brands.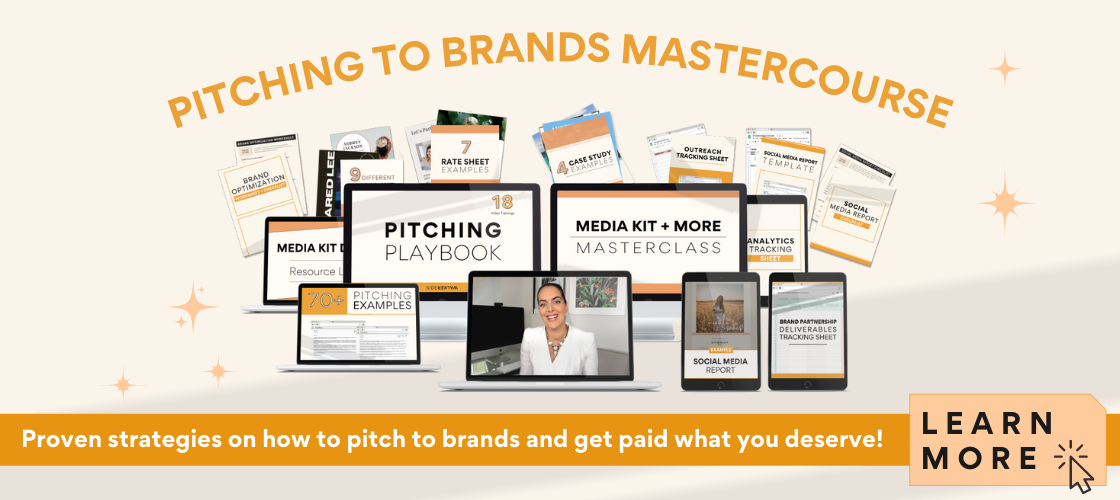 3) Test Your Influence
As a Nano Influencer, this might be one of the hardest tips to execute on because sometimes the results might not be what you want to see. However, testing your Influence is important and you should be going into your insights and reviewing them all the time. If you want to learn how to get brand deals on Instagram with a small account, this is a huge part of that. Not only will this help you figure out what's working and what's not in terms of growing your account, it's the exact information that you need for pitching to brands and for creating your media kit.
 What are some things to look for when you're testing your Influence?
Do people take action when you tell them to?
How many clicks or link views are you getting when you share?
If you do a giveaway, do people enter?
Do you have comments or DMs from followers about your recommendations?
Essentially, you want to look for any indications that you have true Influence—this is what brand's want to see! Brands care about your selling ability and ability to convert. If you start seeing your Influence grow by looking at your analytics and insights, you're in a really great place to start pitching!
Put all of this information together and create a really nice case study to use as a pitching tool too. Influence isn't about how many followers you have; it's about how many people you can inspire to take action. But brands can't see this information as easily since they don't have access to your account and analytics. So if you're a Nano Influencer you should really lean into your insights and use them to support your value when trying to work with brands.
4) Spend Time Listening To Your Community
If you want to make money on social media as an Influencer you have to grow a following or community, and you have to listen to what they're saying. Does your community thank you when you give them recommendations? Or tell you that they booked a trip or bought a product because of something you said?
If so, take note! This is valuable information because it directly tells you what type of content your current audience loves to see. You want to keep your audience talking to you—not just you talking to them—so you can refine your strategy and keep growing your social.
You need to be creating content and understanding whether it helped serve your audience and in what ways. Getting a read on the sentiment of your audience and how they're responding to you can be really helpful if you're trying to figure out how to work with brands as a Nano Influencer. This is because it shows you have the Influence we talked about in the previous tip and you have proof people take action. Plus, it shows that people trust you as a Nano Influencer. You can rely on this trust when it comes to working with brands.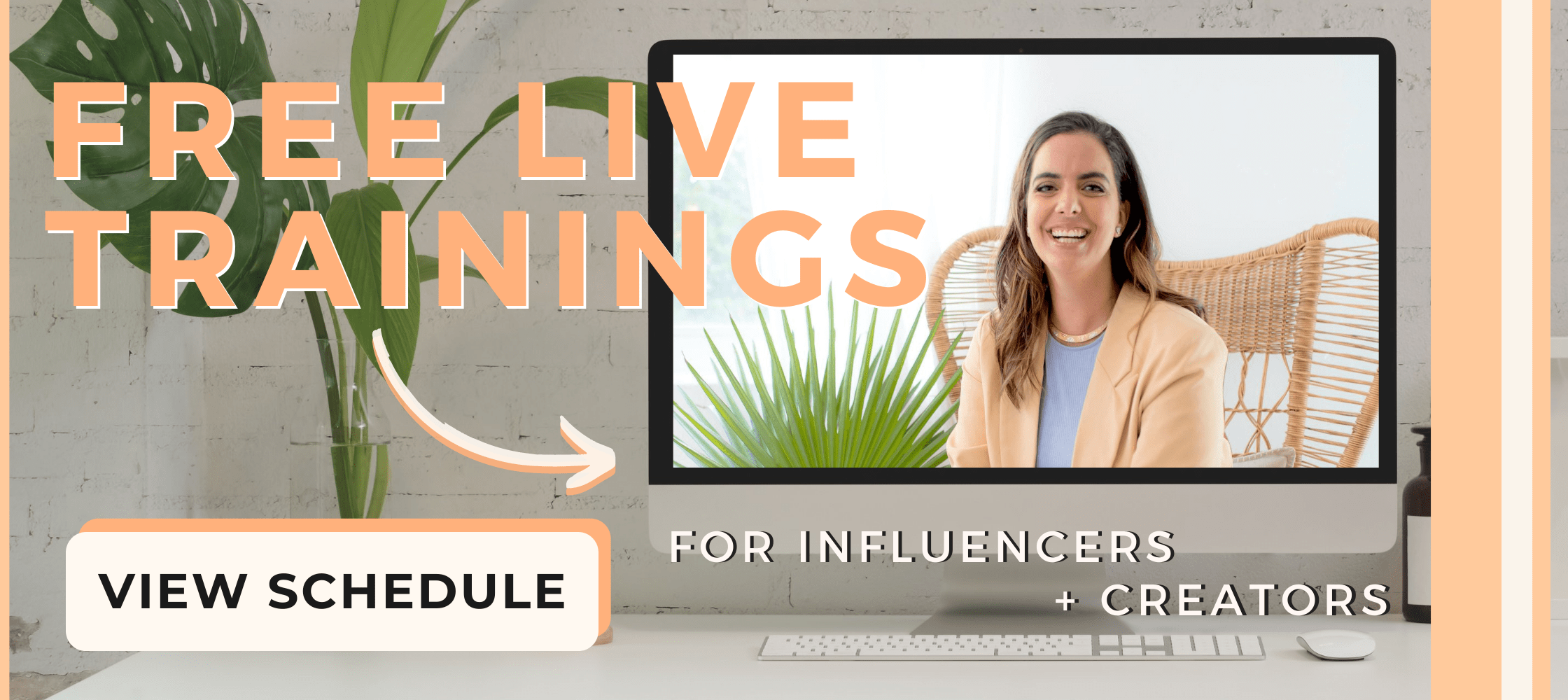 5) Build A Strong Portfolio
If you're a Nano Influencer and have a smaller following, you need to create a Portfolio to pitch content to brands, especially if you're going to be working on strengthening your influence, growing your following and increasing your engagement.  Your portfolio should showcase your work to help brands understand why they should work with you over someone else.
For example, If you want to tell a brand that you can create Reels for them on a monthly basis, it's so important that you have a portfolio that showcases your ability to create relevant short-form video content. If you pitch yourself to a brand as a Content Creator who does still photography, you will need to show the brand what types of photos you take and the quality of your work. Whatever you're pitching, you should focus on backing it up if you want to give yourself a good shot of landing the deal. 
Our Pitching To Brands Mastercourse is our signature training on how to land paid brand deals with any size following and it also includes a section on how to create all of the pitching materials you need as a Nano Influencer including a portfolio! Even Nano Influencers with less than 1,000 followers have landed paid brand deals after taking our Pitching To Brands Mastercourse. 
6) Think Of It Like An Internship
To those Creators still getting started and looking to make money by working with brands, try thinking of what you're doing now as an internship.
Just like any other job, you have to start somewhere and it takes time to get where you want to be. We're not saying that someone with 5 years of experience as an Influencer has necessarily better abilities and experience than you at everything, but you need to prepare yourself that you will likely need time to learn and then apply that knowledge to tweaking your strategy and positioning yourself when pitching to brands. 
Remember that you're supposed to be learning and soaking in the experience as you grow your business as an Influencer. It doesn't happen overnight and the deals you land with your first pitches won't be the same as the ones you land after you've grown and refined your strategy.
If you're a Nano Influencer or a Micro Influencer, you need to invest in yourself and your business. Anyone that's successful in any field will tell you this: they had to invest in themselves, learn, grow, test, and repeat.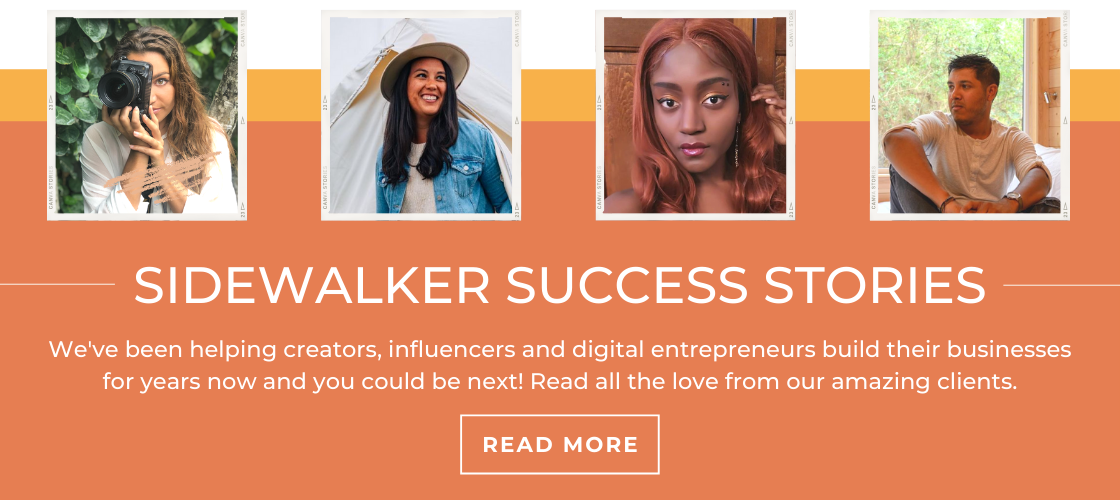 Start Landing Brand Deals As A Nano Influencer
The great news for Nano Influencers and Micro Influencers is that they are becoming a larger part of brands' budgets as the industry evolves. Brands are eager to showcase their products and services to niche communities, and they want to be able to see results. If you have 10,000 followers or under, you can start working towards landing brand partnerships right now with the right strategy in place.
As a recap of our tips for how to work with brands as a Nano Influencer, here is what we covered:
1) Focus on networking with brands to showcase your value and build relationships before you send pitches.
2) Create content that serves a purpose for pitching; you want brands to be able to visually see what you can offer them.
3) Remember to test your influence. The insights from your content is important for building your Media Kit and helping you see what works and what doesn't.
4) Spend time nurturing and listening to your audience to understand your Influence and what content your community wants to see from you.
5) Build a strong portfolio to showcase your work and capabilities as a Creator when you do start pitching to brands.
6) When you're just starting out, think of your Influencer business like an internship. Everyone starts somewhere! Keep growing, learning and investing in yourself. Put in the work and it will pay off!
Helping Creators land paid brand partnerships  is  our speciality at Sidewalker Daily, so if you're looking to start getting brand deals as a Nano Influencer you can join our Pitching to Brands Mastercourse that has everything you need to know about how to pitch to brands and land paid brands. Even Nano Influencers who have taken our course have landed paid brand deals with huge companies because of the strategies we teach and what they have learned.
We also offer private coaching services so if you need help figuring out how to grow your influence or make more money as a Creator you can book a session with one of our experts to get a tailored gameplan and advice specific to you! You can book a session here. 
If you found this article helpful, we'd love to hear from you, so let us know in the comments below.