6 Pro Tips: How To Respond To Brand Collab Emails
Getting an email from a brand that wants to work with you is an exciting event for any Influencer or Creator! It's important that you know how to respond to brand collaboration email requests because the way you write back can have a huge impact on how the brand collaboration plays out. If you want a brand to pay you for your work—and pay the rates you decide are reasonable for what you can offer—your response needs to be well thought out.
At Sidewalker Daily we work with Influencers and Creators to help them build their businesses and monetize their influence. While we help our Creator clients in so many ways, our favorite topic is teaching strategies for pitching to brands and landing paid brand deals. We also consult with brands on their Influencer marketing campaigns, so we see understand brand partnerships from both sides of the industry.
In this article we're giving you some of our best tips on how to respond to brand collaboration email requests that we recommend you follow to set yourself up for success to land the deal!
First, Get Brands To Notice You
Before we talk about responding to brands when they email you, let's talk about getting brands to even notice you in the first place. We have an entire course dedicated to the strategies you should be using to make sure brands find you (and reach out to you first)! 
A well-rounded brand partnership strategy for an Influencer or Creator focuses on two things:
Sending out pitches to brands you want to work with
Receiving and responding to inbound collaboration requests
For reaching out to brands yourself, you have to know how to write a brand collaboration email that works. And for brands to send you requests, they have to be able to find you! Your profiles need to be optimized to cut through the clutter. If you want to be seen by certain brands, you need to have an intentional and personalized strategy.
But how do you respond to these offers when they do come in? We've got you covered with these 6 steps you should take before you reply.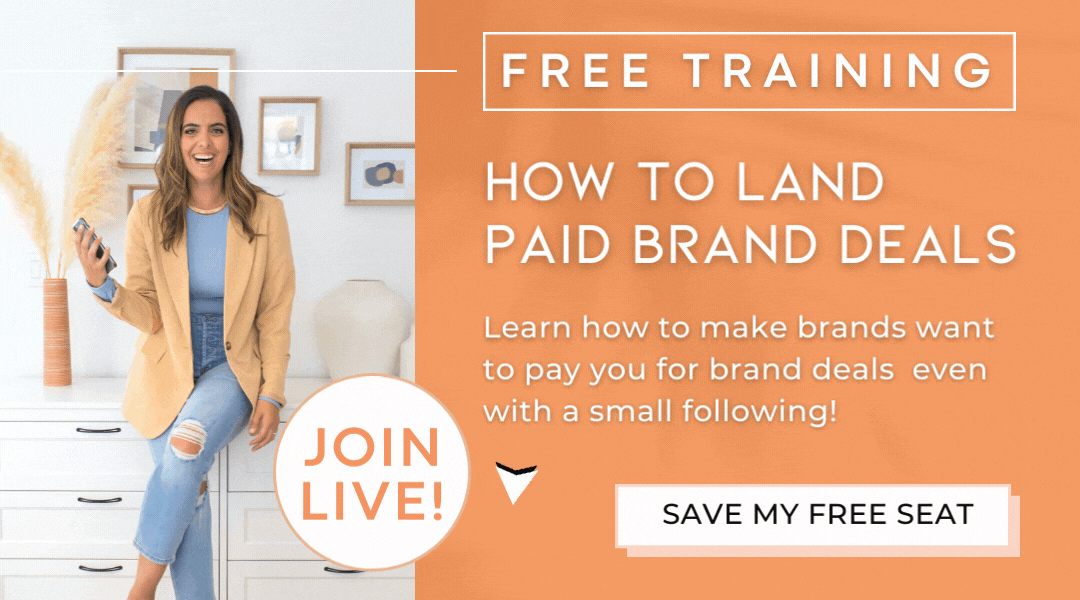 1) Should You Even Work With The Brand?
When you receive an offer from a brand to collaborate, the very first thing you need to do is pause and ask yourself, "Do I even want to work with this brand?"
It can be really tempting to dive right into a partnership, (especially when you're first starting out), because of the pure excitement you feel from a brand wanting to work with you. And we get it! When a brand reaches out to you, it's a pretty good sign that you're doing something right and that you're on the way to reach all of your Influencer or Creator dreams.
But truly, the brand partnership might not even be worth your time. You really need to think about the offer. Here are some specific things to ask yourself:
Will working with this brand advance my goals or take away from them?
Does this brand have anything to do with my niche?
Will my audience even be interested in this brand?
Do you actually want to partner with them?
Is there anything they stand for or have been involved in that I am unaligned with 
And we're talking about legit brands—that you know and trust are real—not Instagram scams or brands that feel shady. Those should obviously be avoided at all costs. We're talking about true offers from established brands that you know are real. Just because they're credible, doesn't mean you should move forward with their partnership request!
One of the Creators we've coached here at Sidewalker Daily experienced this herself. She had previously worked with a brand that was a little bit controversial and she found that it affected her ability to work with certain brands in the future. 
That's not to say that she never had success again, but it was an obstacle that potentially could have been avoided if she didn't jump to work with a brand before really thinking it through.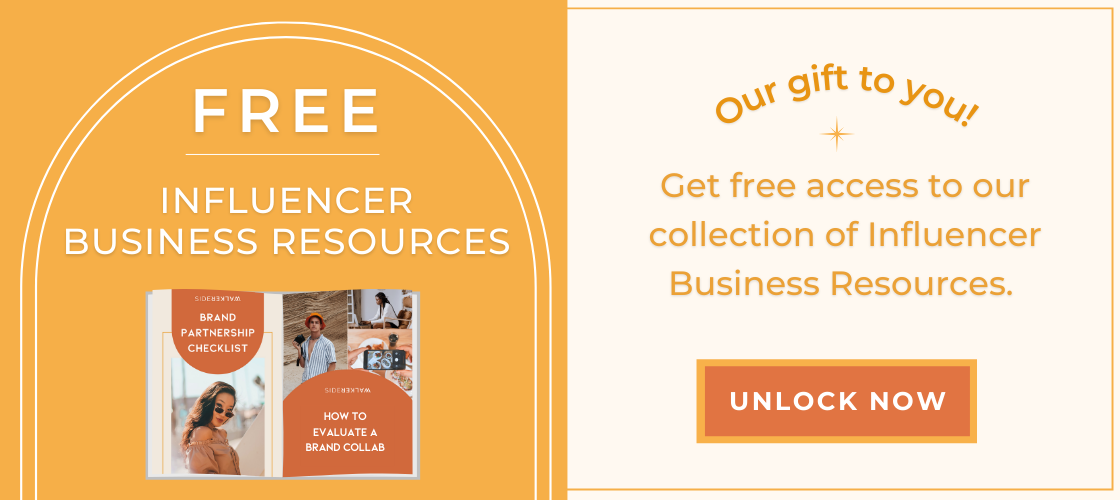 2) Do your Research
When a brand reaches out to you first, they're what we like to call "low-hanging fruit." In actual marketing language, this brand is a warm lead.
They found you, looked into your social media profiles or website, and then decided to reach out to you. YOU stood out to them as an Influencer or Creator. Because they already know about you and want to work with you, there's certainly a higher chance that you can get them to pay your rate for a collaboration.
By no means should you approach the offer with any less effort than you would when cold pitching to brands. Basically, don't send them back a templated response (we've seen this done) or skip the steps you'd take when reaching out to a brand.
Before you respond, do your research. Think critically about how you respond by going on their website and seeing what they're working on.
What aligns with you and your personal brand?
What do they have that your audience could relate to or benefit from?
How can you see yourself creating content for them?
Use this information in your response to show the brand that you mean business, you're a professional, and that you should be paid for your work. If the inbound request was to gift you a product, use this as an opportunity to convert it into a paid partnership.
We go into more depth about how to convert offers into brand partnerships that pay you a rate you're satisfied with in our Pitching To Brands Mastercourse. This is truly a secret weapon for making money as an Influencer or Creator and you can see all the success stories from Influencers and Creators just like you who have taken the course when you click here.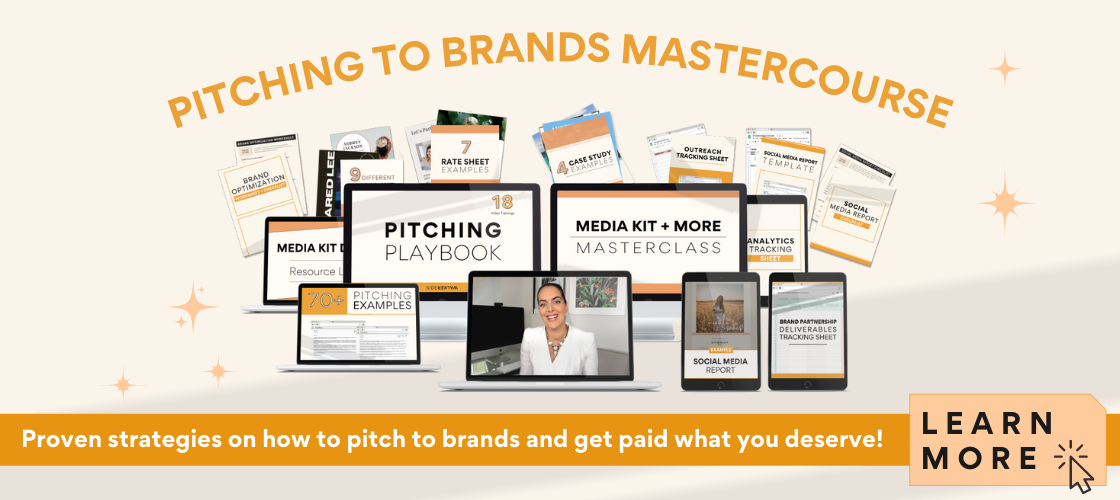 3) Don't Wait Too Long To Respond
Have you ever held back on responding to a text so you don't look too eager? Well, now is not the time to play that game when a brand reaches out to you. 
You have absolutely no idea what's going on in that brand representative's head or how many other Influencers and Creators they reached out to in addition to you. If they're looking to get the ball rolling on a time sensitive campaign, failure to respond fast enough could lead to missing out on the opportunity entirely. 
Because we work on the brand side too, we can tell you this with complete confidence. There's usually a lot going on, and running a successful Influencer campaign from start to finish is quite the process. We want to collaborate with Influencers who are easy to work with, and that starts with hearing back from them in a timely manner.
Brands are going to want to move forward with the Influencers and Creators who come to the table with ideas and concepts, who are professional and who seem the most interested. 
4) Have A Conversation: Don't Shut The Brand Down Right Away
If we were to make a list of the biggest mistakes we see Influencers and Creators make, shutting the brand down right away would definitely be towards the top. 
Just because a brand says that they don't have a budget right away, doesn't mean that there really isn't a budget. It doesn't mean that there is no chance whatsoever for you to work out a collaboration that everyone finds a win. 
But a brand isn't going to magically respond with a budget just because you say no or ask them nicely to pay you. Show the brand why working with you (and paying you, too) is a great decision for them and worth it. After all, a win-win brand partnership is a value exchange so you need to show them the value you have to offer them. When you do this strategically, which we discuss in depth in our Pitching To Brands Mastercourse, it's more often than not that a brand who said they have "no budget" ends up finding a budget to pay you for your work. 
Again, do your research and present them with ideas that you strategically put together by combining what you find out about the brand with your knowledge of creating great content that is successful on social media. If you're pitching your content, show them your vision. If you're pitching you influence, show them why they need access to your specific audience. 
5) Ask Questions 
When you respond to a brand collaboration offer, don't be afraid to ask questions! If you're going to do your best work for them, there's some things you just need to know. 
What you can ask:
Is there a budget available?
What are the expected deliverables?
What is the scope and timeline for this project?
What are the brand's goals with this collaboration?
You want to think critically about this partnership. Remember that you're running a business here and you're in client services. You need to know what the brand expects and balance that with what you're willing to take on. 
This guarantees a happier collaboration for both parties!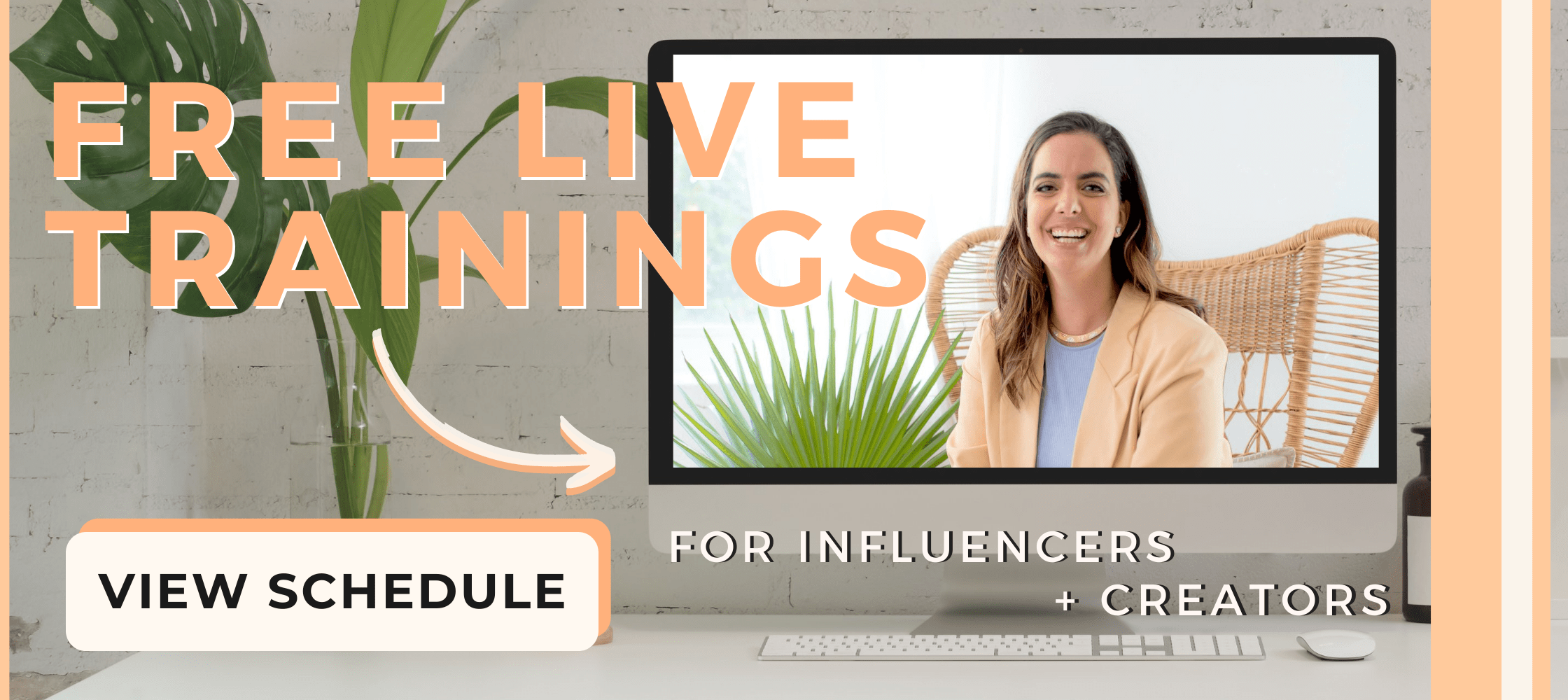 6) Understand Usage
When it comes to deciding what to charge for a brand partnership, oftentimes Influencers and Creators focus mainly on their number of followers, average engagement with their posts, and the number of requested deliverables from the brand.
While these all play a role, there are other factors that are going to affect what you charge, such as how the brand intends to use the content. 
Where do they plan to use your content?
Is it going to be whitelisted?
Is there any exclusivity going to be requested?
How long will they use your content?
The goal you have here should be to put the ball back in their court so you can come up with a rate that is fair. There is so much more that goes into pricing your services than just likes and followers. If you're struggling with your rates and how to price your content and usage, we dive deep into that in our Pitching To Brands Mastercourse.
Asking the brands these questions in your communications with them will help you feel in control over the collaboration and let the brand know that you're taking this seriously. Your rates won't seem to come out of nowhere when you present them to a brand; it'll be clear exactly why you think you should be paid what you're asking.
Responding To Brand Collaboration Offers
We're so excited for you that brands are reaching out to you!  The Sidewalker Daily team wants to make sure that you're making the absolute most out of these brand partnership request and that you know how to respond correctly and professionally so you can land the deal.
Hopefully you now know how to reply to brand collaboration email requests. As a reminder, before you respond to a collab offer, make sure you keep in mind these 6 steps:
1. Consider if you should even work with the brand—does it make sense for you, your goals and your audience?
2. Do your research and know who you're talking to when you respond.
3. Don't wait too long to answer!
4. Never shut the brand down right away; there's always a chance you can work something out that's agreeable to both parties.
5. Ask questions—and make sure you ask the right ones.
6. Understand the usage of your content and use that to guide your rates.
Next time a brand reaches out to you, use our tips for how to respond to brand collaboration email requests to get you closer to a "yes."
Helping Influencers and Creators pitch to brands and navigate brand collaborations is our specialty, so if you're still feeling a little unsure about how to work with brands, we're here to help. You can book a one-on-one coaching session with one of our experts and we'll help you find confidence in your pitching strategy. You'll be negotiating with brands in no time and finally reaching your goals as a Creator. We know you got this and we're routing for you every step of the way!
If you enjoyed this article, we'd love to hear from you in the comments below!