As an Influencer or Creator, there are some major types of social media content to create if you're serious about growing your business and connecting with your audience. When you're first starting out, creating content is normally just a fun hobby, but when you transition to treating yourself like a business, you need to understand the best types of content to post to reach your goals.
Here at Sidewalker Daily we work with Influencers and Creators all over the world to help them build sustainable businesses, land paid brand partnerships and develop a content strategy that works for their niche and business. Before we dive into the best types of content for social media, let's briefly discuss what the first consideration is when you're working on your content strategy. Depending on what social media platforms you post content on, you need to understand all the tools and types of posts available to you on the specific platform.
For example, if you post on Instagram, then you have so many types of posts you can create based on the themes we will discuss in this article. You can post on Instagram Reels, Stories, IG Lives, Guides, static posts, and any new format that Instagram rolls out over the years. These are all designed by Instagram to have a specific purpose and to help you connect with your audience and ultimately grow your business.
On the other hand, if you post on YouTube, there are different types of posts than on Instagram. You can post normal YouTube videos, YouTube Shorts, Lives, Polls etc. This may make the best content for Instagram differ from the best content for YouTube because of the platform's capabilities. It's important to understand the ways you can utilize the specific social media platform you post on, before you consider the best types of social media content to create. 
The Type Of Content You Create Is Important
Creating strategic content is important because it is based on your overall business strategy. It's no longer just creating content you "feel like" creating, but focusing on content that is related to your current and future business goals. Being strategic with your social media and Instagram content strategy will ultimately help you build stronger connections with your audience, followers and community online. Think about it this way, creating content is your job and your audience is your client. All successful businesses consider their audience or customers in how they develop their products or services and you should be no different.
We understand creating content can be a lot of work and you may struggle with content ideas for Instagram, but when you have a strategy in place and the types of social media content to create is moving your business forward towards your goals, you'll have peace of mind knowing it's all going to be worth it in the end.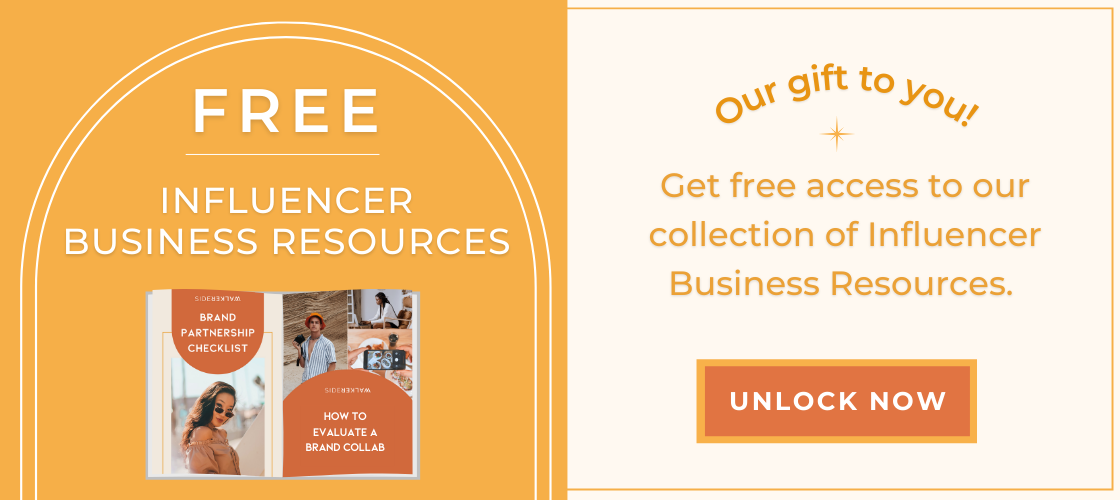 7 Types Of Social Media Content To Create
Now you know the importance of having a strategic content strategy so let's go over the 7 types of content you must be creating to find success on social media for your business as an Influencer or Instagram Content Creator.
1) Create Content That Adds Value
Creating content that adds value to your audience or community is important for many reasons in your business. When a person finds value in the content you create, they are more likely to follow you (or continue to follow you), share your posts, look forward to future content, and actually engage with your account. This creates a ripple effect, especially since most social media platforms have an algorithm that they use to evaluate the quality of the content you create and choose who to show it to on social media. 
You might be thinking, what does it mean to create valuable content? What your audience finds "valuable" can mean many different things. Creating value can be through educational content, funny content, aspirational content, helpful content, etc. and it depends on what your audience comes to you for and why they want to stick around and continue to follow your Creator journey.
2) Create Content That Involves Storytelling
Everyone loves a good story. Long gone are the days with one liner captions trying to make other people jealous you're on a beach sipping a coconut. People want to find deeper connections on social media, and creating content or captions that tell a story help do just that. It also allows your audience to get to know you or your brand by presenting your content in a way that's intriguing and also in-depth. It's like when you meet someone at an event and you have a surface level chat versus an in-depth conversation. No matter whether the conversation is good or bad, you have a better understanding of who they are since they let you into their life, even just for a short period of time. 
Let's take these two captions as an example, and I'm sure you can guess which will resonate with the Influencer's audience the most. 
Caption Example 1: Love taking trips around the world, they're the best!
Caption Example 2: Traveling is one of the most important ways to learn about the world and yourself. When I was younger, the farthest place I thought I'd ever travel was the next town over. When I was able to win a scholarship to study abroad in Spain, that changed everything. I lived with a host family who taught me how to appreciate another culture, language and customs. I'm so happy to be back in Barcelona, a place that taught me so much about myself and which reminds me that there is still so much more to see and experience in life. What is the one place you visited that changed your outlook on life? Let me know in the comments!
Although social media is digital, building connections which your audience is a lot like in real life. Sharing stories and about yourself, brand or business is a big part of not only building deeper connections, but growing your engagement. Focusing on creating content that involves storytelling is a must as an Influencer or Creator, and our Instagram Engagement Accelerator course helps you to do just that. We dive deep into proven strategies to grow your account and also provide over 400 conversation starter prompts to help you create content that drives more engagement on Instagram.
This type of social media content to create is also relevant to storytelling for business. Your brand has an identity and you have a story to tell. Whether you incorporate stories about your brand, CEO, or team, you need to find ways to connect with your customers and clients and give them a reason to follow you on social media and engage with your content. If you're investing time and money into your social media strategy, then you want to make sure you will see ROI on that initiative.
3) Create Content That Involves Trending Topics In Your Niche
Creating content around trending topics in your niche can help you build authority with your following and also push your content to get shared and boosted by the algorithm. No matter what niche you are in, there is at some point a trending topic you can post about that is relevant to your audience and what they are interested in. For example, if you are a fashion blogger and there is a big fashion collab announced that your followers would be excited to learn about, or if you are a travel influencer and a country just closed its borders or imposed new travel restrictions, this may be something that your specific audience of travelers would be interested to hear about. 
It's important to know that unless you are a news or updates account, you do not want the majority of your content to be about trending topics because the posts will likely become outdated at some point. So create this type of content in addition to your evergreen content, which is relevant to your audience now and for years to come.
4) Create Content That Drives Anticipation
A great way to get people to engage with your account is to create content that drives anticipation for something coming up in your life or business. For example, if you are working on a really exciting brand partnership with your favorite brand that is launching in one week, you can do a post letting your audience know something big is coming soon, and even offer a sneak peak to get them interested in learning more. This is a great way to get your audience excited about future posts, and they will likely keep checking back for updates if they are excited to find out what the big reveal is when it's ready to be announced. 
Another example is if you are a travel Creator and are heading to an exciting destination and want to share that with your audience before you get there. You can create posts that drive anticipation, such as showing sneak peaks of the destination or even having them guess where your next trip is. This will likely get them excited about finding out where you are going and look forward to watching your content when you are in the location. 
If you are an Influencer or Creator on social media, a parasocial relationship is created with your audience which means they feel like they know you as a friend, even though you don't know them. Just like if your friend told you they had something really exciting to tell you, we would assume you'd want to know what it was as soon as possible. If they couldn't tell you right away, then you would likely check back in and ultimately find out because no one likes a cliffhanger! So when it's possible to integrate posts in your content calendar that create anticipation for something coming up in your life or business, it's a must!
5) Create Content That Shows Behind The Scenes
We've now reached a point in time that being perfect on social media is overrated. We've come a long way since the early days where overly curated lives reigned on Instagram. With the rise of TikTok, people are craving content that is not overly produced, that is authentic and that creates a genuine connection. Showing behind the scenes of your life or business is an easy way to build connection on social media. This allows your audience to really be let in and feel like they are getting special access to understanding more about you or your brand. Think about it like when you went backstage at a concert, it was a special feeling to see what it was like behind the scenes. Social media is no different. 
For example, if you're an Influencer you can consider doing a day in the life post or a set of Stories letting your audience in on your daily activities. Or if you're an artist, you may want to show the behind the scenes of creating your art and let your audience in on your creative process. How you show the uncurated part of your life or business is up to you, but creating content that allows your audience to see the "behind the scenes" can help strengthen your relationship with them, including deepening their trust and bond with you, which ultimately drives your business in so many ways.
6) Create Content That Showcases Your Services
While creating content that sells your services is probably every Influencer and Creator's least favorite thing to do, it's an absolute must if you are serious about monetizing your business and making more money. Every business owner must market and sell their products or services, so you have to think about your social media platforms and content as a way to let your audience know about what you offer. Whether you sell directly to your audience or want to increase your brand partnership revenue, you need to consider letting people know publicly that you're open for business and how they can work with you. 
We totally understand that selling on social media can feel uncomfortable. But at the end of the day, if your goal is to make money in this industry, then you are going to have to change your mindset. Another thing to consider is not everyone knows everything about you. Yes, sure your first followers might have seen every post and story and know what you offer, but maybe someone who started following you last month has no idea. They saw a post you did, followed you, and didn't spend time learning all about you and your business…and you can't expect people to do that either. A top priority in your social media and Instagram content strategy should be to incorporate ways to showcase your services and ways to work with you and support your business. 
7) Create Content That Is A Series
Creating content that is a series or what we like to call "bingible content" is a must because it keeps your following engaged with your content and wanting to stick around to look at more than just one post or video. 
There are two things to consider when it comes to creating content that is a series. First off, for the people that follow you, it creates content that they look forward to watching as the series continues and content is published. For example, take a story you want to share with your audience and cut it into multiple posts. This way, if they watch part 1 and want to hear more, they will need to stick around until you publish part 2. This also creates a type of anticipation because they didn't get the full story in one post and are invested to keep checking back to watch the rest. 
Then for the people that don't follow you yet, but will in the future, creating a series of bingeable content gives them the option to just stay consuming content on your account instead of jumping around to someone else's. If they come to your page and you have a 4 part series on a topic they are interested in, then they can start with part 1 and watch all of the rest back to back. 
This doesn't always have to involve telling multiple parts to a story either, it can mean creating relevant content around a certain subject matter for your audience. For example, on our Sidewalker Daily YouTube channel, we have videos that help Influencers and Creators with their social media strategy, brand partnerships and business tips. One of the subjects we talk about a lot is how to land paid brand deals. We have multiple videos on the topic that discuss things such as how to pitch as a micro influencer, how to create a media kit, etc. If someone is interested in learning how to land paid brand deals, they may find one video then end up watching the playlist on related videos because they are a series or "bingeable" content. 
Another example is if you are planning a trip to Tulum, Mexico and you go to YouTube to search for things to do in Tulum. You find a video and see that the account happens to have a whole series of different videos related to Tulum: "Where to stay in Tulum," "Where to eat in Tulum," etc., you're likely going to keep watching and find out more information to help you plan your trip. If the YouTube channel did not offer those other videos and instead had a video on traveling to Egypt or Croatia, you would likely jump to another channel since those videos aren't relevant to your trip planning process right now. 
Creating content that is a series is one of the most important types of social media content to create because it not only establishes you as an authority on that topic, but strengthens your connection with your audience by creating true value. So when you are creating content for your audience, consider if you can create posts that relate to each other and if so, how you can communicate that to your following so they know to stick around for more content that is related and relevant to them!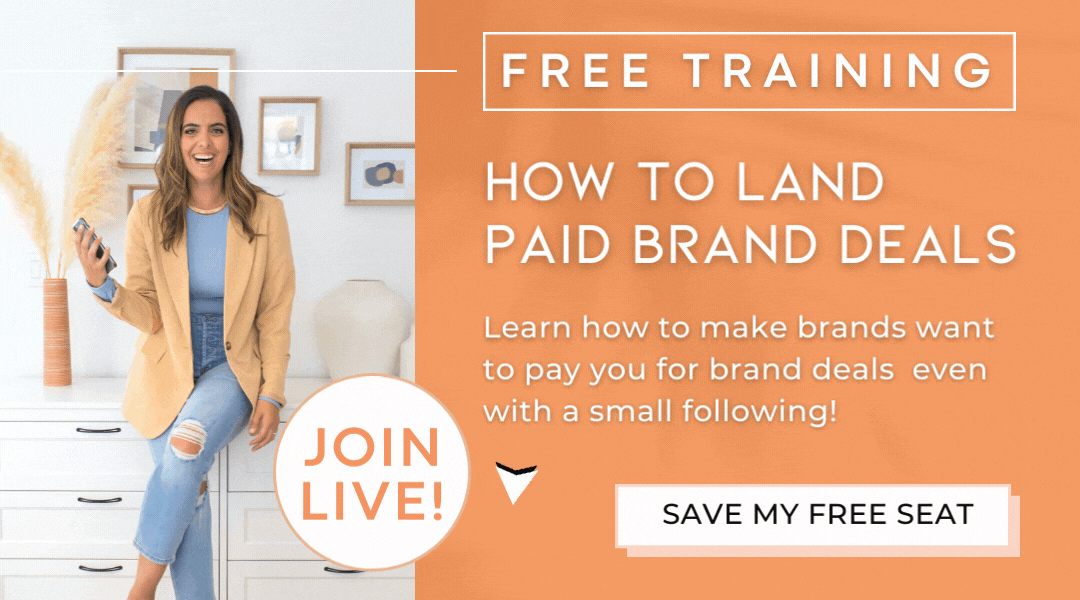 How To Find Content Ideas For Instagram
If you're looking for Instagram content tips and ways to grow your Instagram Engagement and following, we have courses at Sidewalker Daily that will help you do just that! In our Instagram Engagement Accelerator Course we teach you proven Instagram engagement strategies, have over 400 prompts to use on social media to drive a deeper connection with your audience, and also teach you ways to always have content ideas. Ideas of not just what you want to post, but what your audience is interested in hearing about from you based on your niche or industry. In our Instagram Reels Bootcamp course, we go over Instagram Reels strategy, content ideas, and have in-depth tech trainings so you can start posting Instagram Reels ASAP.
Remember, the goal is to create strategic content that your specific audience will be interested in so you can grow your business and earn more income. So let's go over the 7 types of social media content to create that we discussed in this article:
 1. Create valuable content that people in your niche or industry can actually benefit from. This will keep them engaged with your content and give them a reason to stick around as a follower.
2. Use storytelling in your content by digging a little deeper. Your audience wants to get to know you on a deeper level.
3. Create content around trending topics because this type of content often gets the most shares, no matter what niche you are in.
4. Make sure some of your content drives anticipation for your future posts. Offering sneak peaks or making your audience guess what you're doing next gives them a reason to stick around!
5. Show behind the scenes in your content. This type of content is a critical part of creating an authentic connection with your audience.
6. Create content that showcases your services because if you don't, your audience won't know what you offer! This is something you can always post about because you can't expect new followers to know everything about you right away.
7. Create series of "bingeable" content to encourage people to stay on your page for a longer period of time, instead of taking their engagement elsewhere.
If you have questions and need help from a social media professional you can book a coaching session with one of our experts and we can work together to create a custom strategy for you and your business. You can book a coaching session here.  
No matter what niche or industry you're in, there are always going to be certain types of social media content to create. Hopefully you now have some really good ideas to start creating content that will make your audience want to engage with you and stick around on your account. Remember, it's important to take a step back first and get an understanding of which formats of content are available on the social media platform that you focus on. Now, you're ready to start creating!