9 Instagram Bio Tips To Stand Out
When somebody lands on your Instagram page, the first thing they're going to see is your Instagram bio. This is valuable real estate on your Instagram account so the goal should be to optimize your account with our Instagram Bio Tips to help you stand out. 
Here at Sidewalker Daily, we work with influencers and creators to help them build their business strategy, pitch to brands, and monetize their Instagram accounts. We also work with brands and companies on their social media strategy and influencer marketing initiatives. Our clients always ask for Instagram profile bio tips and since we evaluate Instagram accounts daily, we know what sets a perfect Instagram bio apart from the rest. 
As an Influencer, Creator, or brand who uses Instagram for your business, you need to consider that your Instagram bio is one of your most valuable assets on social media. When someone new lands on your account, it's one of the first places they will look to find out more about you and decide whether they will take the next steps of engaging with your content and following your account. You need to use this opportunity to capture interest and draw people to your page or send them to your website, since once they leave your Instagram account, they may never come back.
Instagram Profile Bio Tips To Optimize Your Account
Although the Instagram Bio is a small amount of space, there are many things to take into consideration (that you might not have even realized). So let's go over 9 Instagram Bio Tips to set you up for success and help you grow your Instagram engagement, following, and business. 
1) Invest In A Good Profile Photo
Your profile photo is typically the first image people see that represents your brand. So when it comes to personal Instagram bio tips, we had to lead with this one. If you're a personal brand or Influencer, you want to invest in good headshots. You can take them yourself or have someone take them for you. We suggest keeping your profile photo the same across all social media platforms if possible, so that your pages are easily recognizable for potential followers and customers. This is important because if people find you on different platforms, your profile photo can reinforce your brand and help them find you easily on the rest.
Your photo should fit in with your overall aesthetic, following the color palette of your brand. If you're a personal brand, you may want to consider a photo with a bright colored background to stand out or even using a prop in your profile photo that matches your profession. For example, if you're a baker, you could hold a cake or if you're a photographer, you could hold a camera. If you are a business, you may want to consider using your logo, brand name, or a photo of your product.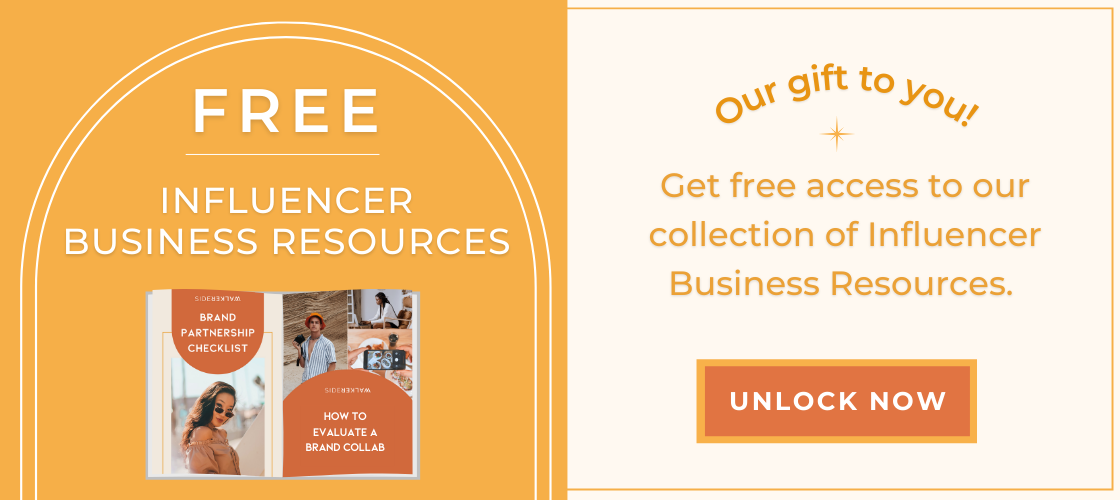 2) Make Sure You Communicate Your Niche Or Industry
Your bio should be very specific for what type of content you create, what value you provide, or what you're selling. It should have language that helps your target follower or customer easily understand that your account will be beneficial to them in some way. You can use your bio to declare your mission statement or indicate your niche and don't be afraid to be as specific as you can. 
If you're looking for personal Instagram bio tips not as an influencer or creator, then you may want to consider highlighting where you work or the industry you work in, especially if you're trying to leverage your Instagram account to further your career in that industry. 
Another thing you can do to make your bio stand out from others is to highlight what makes you different from others. Really dig deep and think about what you offer that makes you unique from other people creating similar content. People don't want to have to search through your page to figure out what you do. Make your bio easy to read and understand so that when people land on your page, they will know what value you are providing and why they should follow you and engage with your content. 
3) Use Keywords In Your Instagram Bio
Bloggers and Youtubers like using keywords to make their posts and videos easily searchable, which is a technique that you can use on Instagram as well. In the part of the Instagram bio where you usually put your name, you can write keywords to be easily searchable for the business you are in, products you sell, or content you create. If there's a keyword that you want your name to pop up for, write that in your Instagram bio. Another thing you can do is put hashtags that you want to be associated with. That way, when people search those keywords or hashtags, your business name will pop up towards the top of the search results. Using this method will help drive search and get potential clients to land on your Instagram account.
4) Cross-Promote Your Accounts
If you have other Instagram pages, you can use your Instagram bio to link your other businesses. When you use an "@" symbol in the bio, it becomes clickable. This is an opportunity to promote your other pages because Instagram doesn't allow clickable links in many areas of the app. Use this to drive traffic to other pages and bring traffic back to your Instagram account. 
5) Consider Formatting and Emojis 
Formatting your bio is one of the most important Instagram bio tips because it's an easy way to make your brand look professional and polished. You can make your bio easy for followers, potential brand partners or future clients to read by using emojis to break up the text. You can   even use short bullet points rather than long sentences so someone can easily skim your bio to quickly know if they are interested in learning more about you or your business. 
While we love seeing Instagram bio ideas with emojis, definitely take into consideration how many emojis you use because you don't want to overdo it. Emojis can be used to strategically communicate what your brand is about but if you use too many, it can make people quickly uninterested in your account. How you format your Instagram bio can also tie into your branding so think about how you want the line breaks and spaces to look in your Instagram bio before you update your account.
6) Use Business Account Buttons
Instagram business accounts let you use more tools than personal Instagram accounts. Take advantage of this by using the extra buttons such as the Contact Us button to help people quickly get in touch with you. Using buttons will also make it easier for people to learn more about you and your business. An additional bonus is that by using buttons, you will be able to save space in the bio portion of your Instagram account so you can add other important information instead of using the character count to communicate what can go in the buttons. 
7) Connect Multiple Links In Your Bio
Instagram will currently only let you have one clickable link in your account bio. You can get around this by using sites such as Koji, which direct users to a page with multiple clickable options. This is especially helpful if you have multiple businesses, products or links that you want to drive traffic to. A great thing to do with this Link in Bio tool is to include links to the pages on your website that you want people to go to. For example, your product page, services page, work with me page, or even your blog.
This is especially important if you're an influencer or creator who is looking to land paid brand deals. You need to make it simple for the brand to find out what they need about you to evaluate the partnership. Basically, the less hoops people have to go through to find what they are looking for the better- so make it easy for them. 
Also, if you have separate links that you are promoting on different Instagram posts, using sites like Koji will easily direct your users to the site or page that you want them to see. In every caption that has a link, you can direct readers up to the Link in Bio so they can easily find the post they're looking for. Using these tools can maximize Instagram's capabilities as a business tool and help you drive traffic to your site or a brand partner's site during a brand collaboration. 
8) Use Instagram Highlights Strategically
Using Instagram Highlights strategically for your brand or business is one of our favorite Instagram bio tips. Think about it – websites are easy to navigate because there are typically different page tabs where people can click on what they want to see. You can use your Instagram highlights in the same way. Use the highlights to strategically communicate key messages about your brand or business. Ideally, someone would land on your page and then click on your website, but sometimes that doesn't happen. You can increase the chances of getting a new follower or client, or even directing traffic to your website by keeping people on your page using highlights and communicating important information that they would be interested to know. 
Some ideas for your highlights are showcasing your past work, your portfolio, testimonials, and even showing different uses of your product or ways to work with you. You can also have an "About" highlight to let people know more about you or your brand. Your highlights should be strategic and give people the information they need to know about you without having to go to your website. If you need help figuring out what Instagram highlights to create or how to optimize your Instagram highlights, we offer Instagram Audits where you can have an Instagram expert give you feedback on your Instagram bio and come up with your Instagram highlight strategy. 
9) Specify Your Location
One of the Instagram bio tips that often gets overlooked is putting your location in your Instagram bio. For small businesses, it may be key to getting more clients and for Nano Influencers and Micro Influencers it may be helpful for brands looking to target a specific geographic area. 
Letting people and brands know where you are based is a great way for them to understand if your product is an option for them or if you'd be a good fit to hire for their campaign. For example, if you're an Influencer based in California or even more specifically Los Angeles, and a brand is looking for Los Angeles Influencers to attend an event or participate in a campaign, then you may have a better shot than someone else who also lives in Los Angeles but didn't communicate that in their Instagram bio. As a business, letting people know where your business is located can also increase your Instagram engagement and make it easy for people to find you and drive customers to your store or shop.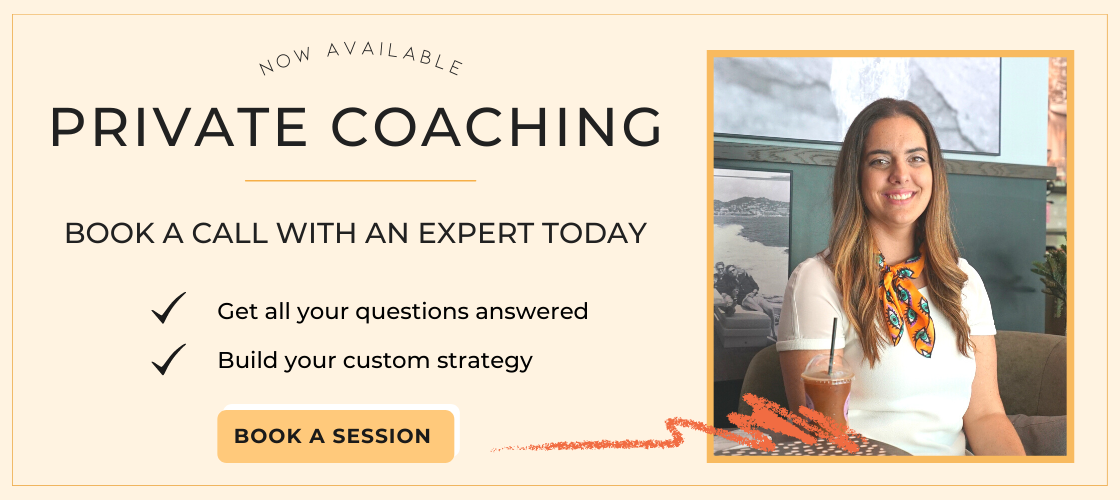 Instagram Bio Tips For Business
Since you are unique, and have your own goals for your business, you need to understand that not all Instagram profile bio tips are created equal. Many people look for an Instagram bio copy and paste but this is never a good idea. You need to use all of the options and "real estate" Instagram gives you to be able to communicate what you need to for people to engage with your content and follow your account. 
For example, you may have a meme account and want a funny Instagram bio, which may be a better fit than a professional sounding bio to get people excited about your content and follow you. You may be a personal brand that wants to incorporate Instagram bio quotes that show your outlook on life or the type of content you post about. No matter what your account is about on Instagram, the main thing to think about in your bio is how the person reading your bio will feel, if they will quickly understand what your brand or business is about, and if they can easily navigate to where you want them to go next.
Whether you're an Influencer, business, personal brand, Creator, or entrepreneur, you can utilize the Instagram bio to help you grow your following and engagement as well as get more clients or customers. Your Instagram bio is something you should take time to perfect because it will pay off in the long run. Consider these 9 Instagram bio tips to make your page easily searchable, professional and help you increase your Instagram following and engagement.
There's a lot that can go into writing the perfect Instagram bio, so here's a quick summary of our best tips:
1. Invest in a good profile photo because that's what people see first and it can become a brand identifier for you and your business.
2. Communicate your niche or your industry by quickly and clearly getting to the point. You want visitors to know how your account will be beneficial to them. 
3. Keywords can help your account show up in search, so make sure to use relevant keywords in your profile name and bio. This includes hashtags!
4. Use your bio to cross-promote by adding links to your other Instagram pages. Simply type the "@" to add an account and drive traffic.
5. Format your Instagram bio so that it is easy to read by using spaces, bullet points, and even emojis.
6.  With Instagram business accounts, you have access to more buttons such as "Contact Us,"  so make sure to use these to help people find more information about your business.
7. While Instagram only lets you add one link to your bio, get around this by using link in bio tools such as Koji.
8. Use your Instagram highlights to strategically communicate important and specific information about you and your brand that people might want or need to know.
9. When you specify your location, brands and people might be more interested in contacting or following you because they also live or work in that area or are looking for influencers and creators from your specific geographical location. 
And last but not least, don't hesitate to reach out to an Expert for help if you're struggling in your business, feel stuck or have questions that you want clear and straightforward answers. By working with one of our Professional Coaches here at Sidewalker Daily, we can answer the specific questions you have for your business and come up with a tailored game plan to help you find success. To work with us in a private coaching session, all you have to do is click here.  
If you found this article helpful, we'd love to hear your thoughts in the comments below!