THE 37 BEST PLACES TO TAKE PICTURES IN PALM SPRINGS
If you're looking for the best places to take pictures in Palm Springs then you're in luck because we've got 37 locations around the iconic town you won't want to miss!
Palm Springs is everyone's perfect getaway, from colorful hotels to cactus filled botanical gardens, to one of the most famous music festivals in the world, Coachella, there are so many amazing places in Palm Springs to snap photos that you'll be booking your next trip before you know it!
PLEASE READ BEFORE USING OUR PHOTOGUIDE: 
We know this is common sense, but we have to say it anyway – please keep in mind that our Photoguides include some of the coolest photo-opps in a city, some of which may be at a hotel, business, restaurant or even near a private home. If that's the case then you may need to book a hotel room, order something at a restaurant or even arrange a shoot in advance to be able to take photos in that location. If it's near a private home please be respectful and treat the situation like you would want to be treated if your house was an Instagrammer's dream.
We also sometimes include locations that are museums or art installations, which keep in mind can change at their discretion – but usually they'll replace it with something along the same vibe so you'll still get the shot. Like any good traveler, it's always a good idea to double check if a location, monument, or museum is open before heading there. One time we traveled to Fez, Morocco to see the ancient leather tanneries only to find out it was closed…for the first time in close to 1000 years LOL! So trust us, if you don't want to take the risk just double check before making the trek.  We hope you enjoy using our Photoguides and if you love them as much as we do, please leave a comment at the end to let us know! Safe travels xx
Learn how to take the perfect Instagram Reel in Palm Springs! Take our Instagram Reels Bootcamp.
Address: 4200 E Palm Canyon Dr, Palm Springs, CA 92264
Coordinates: 33.79486, -116.50016
Sidewalkers: Jenn Lake | @jenniferlake + Jordan Jones | @packedparty + Julia Engel | @juliahengel + Hannah Hagler | @hannahhagler + Meg | @meg_legs
Coachella Valley Music & Arts Festival
Address: Empire Polo Club, 81-800 51st Ave, Indio, CA 92201, USA
Coordinates: 33.67836, -116.23718
Sidewalkers: Tezza | @tezzamb + Laurie Ferraro | @laurie_ferraro + Rebecca Laurey | @rebeccalaurey + Michelle | @cremedemichelle + Cathie Rattanakone | @darkmintdaisy
If you're heading to Coachella this year and want to get your photo game on, you're in the right place. When it comes to the best places to take pictures in Palm Springs, our photoguides are just what you need in your life.
The Coachella music festival starts off one of the best times of the year, as LA natives (and those traveling Sidewalkers) migrate to the desert for two weekends in the Coachella sun. Between the colorful festival grounds and day parties at the numerous pools around Palm Springs, there is an unbelievable amount of fun (and a multitude of cute Insta snaps), to be had at Coachella. 
Coachella is known for their amazing lineup and colorful art installations within the festival grounds. Although the installations change yearly, they will always make for fun backgrounds so you can get new shots each time you go!
And of course, don't forget to snap a pic with the iconic ferris wheel which is by far everyone's favorite shot! 
Coachella City Limit Sign
Address: Grapefruit Blvd & Avenue 54, Thermal, CA 92236
Coordinates: 33.65659, -116.15354
Sidewalker: Gabby Epstein | @gabbyepstein
Palm Spring photo-opps trivia time! Did you know that the Coachella city limits sign was actually made famous by Nicki Minaj and Beyoncé's music video, 'Feelin' Myself', which they reportedly filmed during the 2015 Coachella festival weekend? This just goes to show that touring the area's Instagram spots could actually lead to your seeing some of the stars themselves!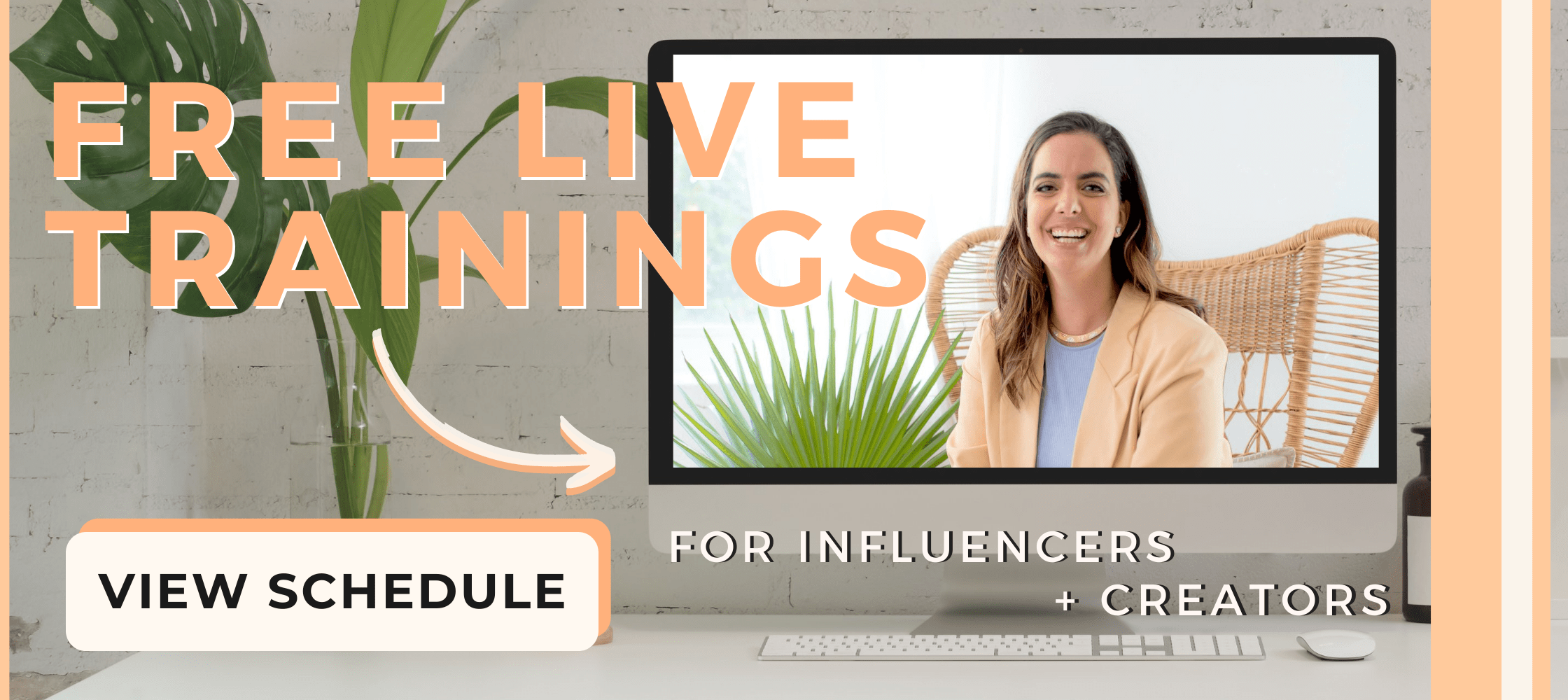 You May Find Some Of The Most Instagrammable Places In Palm Springs At Your Hotel!
There is no denying that Palm Springs has its own architectural and design vibe. No wonder there are so many photography spots in Palm Springs! Between the mid-century modern buildings, the stark contrast between whites and bright colors, and the beautiful hotels (and pools), Palm Springs makes the perfect weekend getaway for all Southern Californians and anyone looking for a relaxing vacation!
The number of adorable hotels to choose from may make it difficult to decide where to stay, and don't forget about the amazing homes to rent too! It seems that every place to stay offers its own set of perks, interesting corners and delicious restaurants. Lounge by the pool with a cocktail or ride your bike through the various neighborhoods in search of the perfect colorful doorway for your next Instagram shot.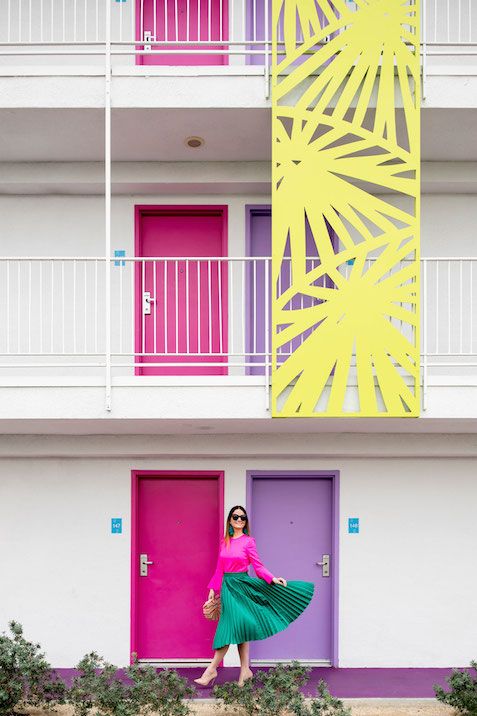 Address: 1800 E Palm Canyon Dr, Palm Springs, CA 92264
Coordinates: 33.80187, -116.52757
Sidewalkers: Whitney | @blonde_atlas + Kat | @kathleen_barnes + Jenn Lake | @jenniferlake
Indian Canyons Neighborhood
Location: Around Palm Springs.
Sidewalker: Leonie Hanne | @ohhcouture + Molly Long | @molllified
Location: Around Palm Springs
Sidewalkers: Leonie Hanne | @ohhcouture + Coco Tran | @darlingcoco + Ruslana Gee | @ruslanagee
Getting lost in the neighborhoods of Palm Springs is an Instagram goldmine. Between the super cute houses and iconic palm trees, you'll always be able to find some amazing shots to share!
Address: 701 E Palm Canyon Dr, Palm Springs, CA 92264
Coordinates: 33.80093, -116.54041
Sidewalkers: Coy Aune | @rcoya  + Juliana Aragon & Nicki Kukis | @julianaaragonphoto & @nicki_face + Mckenna Bleu | @mckennableu
Address: 1701 S Palm Canyon Dr, Palm Springs, CA 92264
Coordinates: 33.80022, -116.54616
Sidewalkers: Geneva Vanderzeil | @apairandaspare + Ravayna Coe | @ravayna
Address: 257 S Patencio Rd, Palm Springs, CA 92262
Coordinates: 33.82018, -116.55148
Sidewalkers: Leonie Hanne | @ohhcouture + Jessi Malay | @jessimalay + Brittni Pope | @brittnipope
Address: El Paseo, Palm Desert, CA 92260
Coordinates: 33.71982, -116.38576
Sidewalker: Angie | @thelovelyescapist
Address: Palm Springs, CA 92262
Coordinates: 33.85858, -116.55819
Sidewalker: Jen Vieira | @jenkvieira
Address: 49499 Eisenhower Dr, La Quinta, CA 92253
Coordinates: 33.68788, -116.3106
Sidewalkers: Louise Roe | @louiseroe + Jenna Caldwell Hewitt | @jenna_hewitt
JW Marriott Desert Springs Resort & Spa
Address: 74-855 Country Club Dr, Palm Desert, CA 92260
Coordinates: 33.75482, -116.36148
Sidewalker: Steph Smith | @stephclairesmith
Address: 745 N Gene Autry Trail, Palm Springs, CA 92262
Coordinates: 33.83252, -116.50497
Sidewalkers: Sydney Benner | @sydneybenner + Carolina | @loveandloathingla
Address: 1077 E Granvia Valmonte, Palm Springs, CA 92262
Coordinates: 33.83168, -116.5354
Sidewalker: Tabitha Lipkin | @tabithalipkin
Address: 3200 E Tahquitz Canyon Way, Palm Springs, CA 92262
Coordinates: 33.82386, -116.51183
Sidewalker: Josephine | @avantkarth
The 1950's style Palm Springs city hall is an adorable place to take one of your Palm Springs shots. With those California palms peeking out behind the back of the building, the vibe is picture perfect.
Palm Springs Visitor Center
Address: 2901 N Palm Canyon Dr, Palm Springs, CA 92262
Coordinates: 33.85836, -116.55817
Sidewalker: Sam | @samishome
The Palm Springs Visitor's Center doesn't just have information on the town, but also a cute photo-opp! They may not tell you this but take it from us – the one thing often overlooked by visitors is the Palm Springs food scene. You won't regret spending a few days visiting all of the restaurants, and there are definitely enough to keep you eating! And don't forget to take a stroll on the Palm Springs Walk of Stars while you're at it!
Palm Springs Aerial Tramway
Address: 1 Tram Way, Palm Springs, CA 92262
Coordinates: 33.83705, -116.6141
Sidewalker: Lani | @paradiselostnfound
The Palm Springs Aerial Tramway was constructed in 1963, and is the world's largest rotating tram car. While it only takes about 15 minutes to ride, it takes passengers 2.5 miles from the valley into Mt. San Jacinto State Park. From the top you can get amazing pics like this one! Pretty obvious why it makes our list of top Instagram spots in palm springs, right?
Address: 101 N Museum Dr, Palm Springs, CA 92262
Coordinates: 33.8242, -116.54989
Sidewalker: Ann Marie Brown
Living Desert Zoo & Gardens
Address: 47900 Portola Ave, Palm Desert, CA 92260
Coordinates: 33.69997, -116.37441
Sidewalker: Con Dimdiman | @condimdiman
The Living Desert was started when citizens were concerned for the future and welfare of the desert ecosystem, seeing that Palm Springs was being more and more developed. This is definitely one of the most underrated photography spots in Palm Springs. 
Sunnylands Center & Gardens
Address: 37977 Bob Hope Dr, Rancho Mirage, CA 92270
Coordinates: 33.78024, -116.4084
Sidewalker: Ann Dang | @xplorationink
Address: Kaufmann House, 470 W Vista Chino, Palm Springs, CA 92262
Coordinates: 33.84524, -116.55295
Sidewalker: Stella Vonsenger | @stella_vonsenger
The Kauffman house has been long regarded as one of the most important examples of architecture in the United States, displaying an impressive mix of stone and metal. While the home is private, you can see the outside and get a shot like this one from the street.
Frank Sinatra's Twin Palm Residence
Address: 1145 E Vía Colusa, Palm Springs, CA 92262
Coordinates: 33.83072, -116.53362
Sidewalker: Laura Gummer | @gummergal
And let's not forget one of the best places to take pictures in Palm Springs – Frank Sinatra's Twin Palms estate is a property that will always be recognized for it's distinctly Palm Springs style. Many people even believe that Sinatra himself made Palm Springs a place to be for Hollywood stars. Constructed in the 1940s, this property exudes desert style, with its mix of metal and stone mediums, and long horizontal lines. The property was home to many Hollywood parties, and all 4 of Sinatra's wives at various times in his life. Today you can hold events on site, or book a private tour of the home!
Two Bunch Palms Hot Springs
Address: 67425 Two Bunch Palms Trail, Desert Hot Springs, CA 92240
Coordinates: 33.94772, -116.487
Sidewalker: Marissa Flores | @marissaaalyne
Address: 71490 CA-111, Rancho Mirage, CA 92270
Coordinates: 33.74546, -116.41593
Sidewalker: Jill Wallace | @littleblackboots
It may seem a little odd to stop and take a photo at a car wash, but the pink elephant sign makes for a fun shot! Definitely worth doing it for the 'gram.
The Westin Desert Willow Villas
Address: 75 Willow Ridge, Palm Desert, CA 92260
Coordinates: 33.76443, -116.37168
Sidewalker: Carolina Lindo | @imnotsorrydarling
You can't leave the desert without a few photos with cacti. Don't worry, they're everywhere, but you've got to go to the Westin Desert Willow Villas to get this specific shot!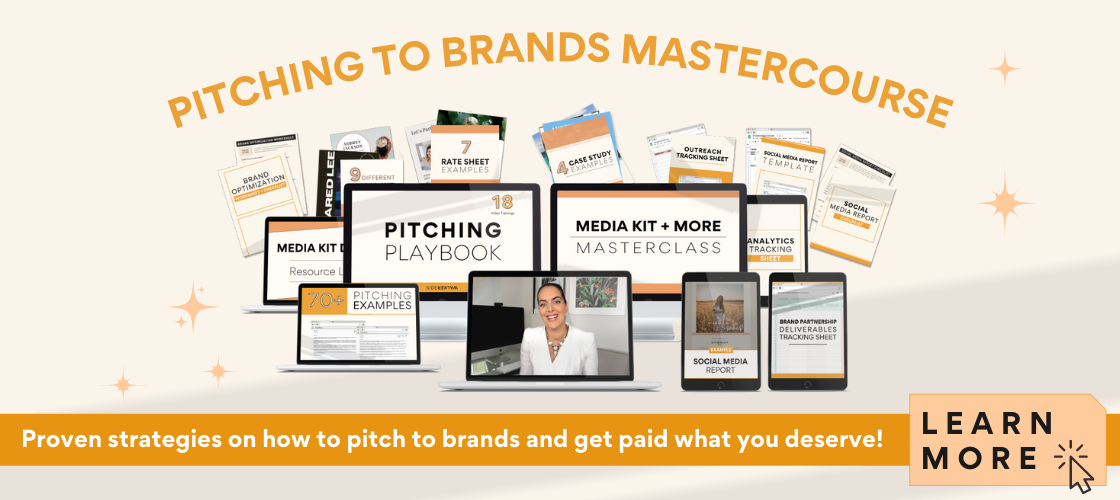 The Most Insta-worthy Spots In Palm Springs Don't Stop There – Nearby Attractions Are Not To Miss!
Address: Beal Rd, Niland, CA 92257
Coordinates: 33.25414, -115.47264
Sidewalkers: Dani McGowan | @mermaidwaves + Liz Cherkasova | @lateafternoon + Janni Deler | @jannid 
Salvation Mountain may not be directly in town, but it is worth the drive! Leonard Knight has been building this wild and eccentric mountain for years, and many believe he will never officially complete the project- as the only limit is his own imagination. This colorful mountain was named a national treasure in 2002, and we can bet it's unlike anything you'll have seen before! When it comes to photoshoot locations in Palm Springs, this definitely is on the top of the list.
Address: San Gorgonio Pass, California 92230
Coordinates: 33.91668, -116.75084
Sidewalkers: Cass Dimicco | @cassdimicco + Sharon Wu | @stylelullaby
A few places on the way to Coachella are definitely considered some of the best Instagram spots in Palm Springs! The windmills aren't just great for the environment, they're also the perfect backdrop for your next Insta, and to let your friends know that you're on your way to the desert.
Address: Cabazon Dinosaurs, California 92230
Coordinates: 33.92011, -116.77284
Sidewalker: Ashley Wagner | @ashleyswagner
Next stop on your road to capture the best photos in palm springs is the Cabazon Dinosaurs! In the 1960's, Claude K. Bell spent $300,000 and two decades crafting these enormous creatures in the middle of the desert- a brontosaurus named Dinney and a tyrannosaurus named Rex.
Joshua Tree National Park
Coordinates: 33.87341, -115.90099
Sidewalkers: Brit Savage | @lifesetsail + Ashley Renne | @travellushes
When it comes to best places to take pictures in Palm Springs, Joshua Tree is an absolutely beautiful place to stop while at Coachella. You may need a bit more time to see the park (it's quite vast) but the scenery is unbeatable. The desert is a great place to see the sunrise or sunset and if you stay for the stars- you won't regret it!
Address: Joshua Tree Acres, Yucca Valley, California, 92284
Sidewalker: Anais Tori | @mynextwanderlust
One of the newest accommodation options on the scene is the picturesque airstream within Joshua Tree national park! Staying in one of these airstream homes can be a great alternative to camping- it can get you outdoors without forcing you to give up your basic necessities aka glamping at its finest! We've heard that the Joshua Tree Acres airstreams are a great alternative to the traditional Palm Springs hotel and definitely Insta-worthy. 
Address: Ave 42, Indio, CA 92203
Coordinates: 33.74456, -116.19958
Sidewalkers: Kelly Lee | @kellygolightly + Karen Alexandra | @littleblackshell + Amy Marietta | @amy_marietta + Rebeh Ganzon | @mrmrsganzon
Desert X is a very popular stop on the way to the Coachella Valley Music and Arts Festival and we're sure you can see why! The exhibit is a collaboration between 15 artists and was erected in the Spring of 2017. Word on the street is it will be installed for the next two years so you better make sure to get there ASAP. 
Desert X describes the project – "artists from different parts of the world were invited to make work in response to the unique conditions of the Coachella Valley. The desert is the blank canvas upon which contemporary artists- like the writers, architects, musicians and others before them- were invited to project their vision and to create from the extraordinary natural and social history around them objects and experiences that reflect upon the matchless spectacle of the geologic epic, the radical abstraction of the surroundings and the singular inclusion of man into the seemingly barren landscape." We'd say they definitely met their artistic goals!
This amazing work is definitely worth making the time to see and is considered one of the most instagrammable places in Palm Springs. You can click the map on their website to see where the instillations are scattered around the desert.
Location: Around Palm Springs
Sidewalker: Betty Autier | @bettyautier
The road from Palm Springs to Coachella is full of abandoned towns and ghost towns that you can explore to find fun photo-opps that are off the beaten path.
Address: Pioneertown, CA
Coordinates: 34.15644, -116.49864
Sidewalker: Jyo Shankar | @jyo_shankar + Gabrielle Writer | @resortrocksugar
Pioneertown, build in the 1940s, was meant to be an Old West set that people could actually visit (back when Western movies were all the rage). However the town was so realistic that it actually became the set for countless movies in the 40s and 50s- so ironic! 
Address: 10700 West Escondido Canyon Road, Agua Dulce, CA 91350
Coordinates: 34.48554, -118.3173
Sidewalker: Jenny Cipoletti | @margoandme
Address: Painted Canyon Rd, Mecca, CA 92254
Coordinates: 33.61922, -115.99901
Sidewalker: Aimee Song | @songofstyle
Address: 2477 Belfield Blvd, Landers, CA 92285
Coordinates: 34.29427, -116.4037
Sidewalker: Megan Nicole Boyd | @megnboyd
Address: 82043 CA-111, Indio, CA 92201
Coordinates: 33.71426, -116.23308
Sidewalkers: Jill Wallace & Racquel Natasha | @littleblackboots & @racquelnatasha + Kelsey Ito & Sara Escudero | @kelsitoito & @collagevintage
While on your way to Palm Springs or Coachella, don't forget to stop at the iconic In-N-Out burger for some of the best fast food burgers and fries around and of course, one of the most Instagrammable spots in California!
We hope our Photoguide has inspired you for your next trip to Palm Springs, whether you're going to a festival, sitting by a beautiful pool or camping in Joshua Tree. These photos-opps show that it's always worth a trip to the desert. If this Photoguide has been helpful to you, don't forget to share it with your friends!